Francesca speaks with Lessons in Badassery
10/12/2018 | Chilly Powder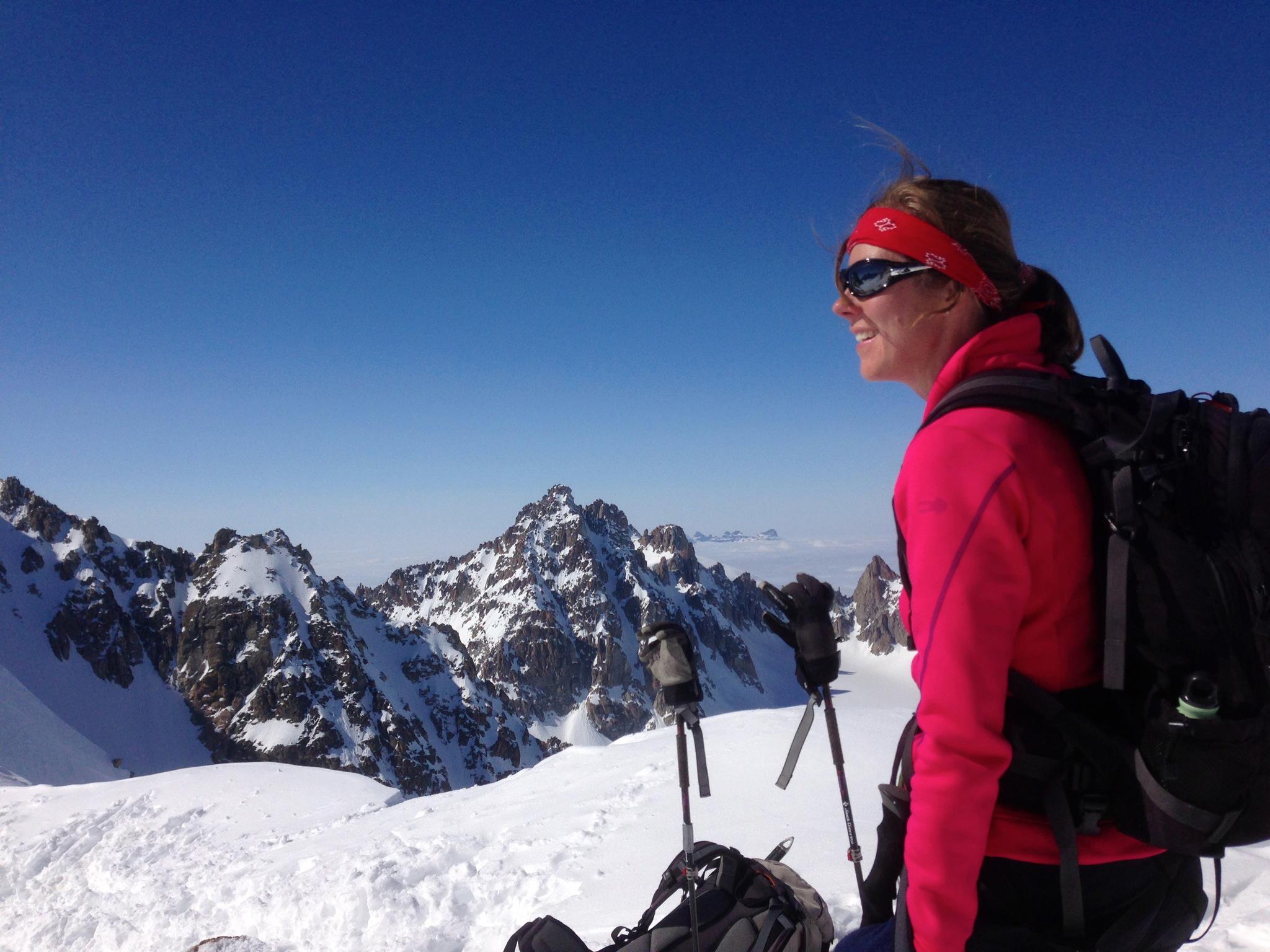 Francesa caught up with adventure travel journalist Katie Campbell Spyrka from Lessons In Badassery to talk about juggling running Chilly Powder with being a mum of three and her love for adventure racing.
Check out a snippet from Francesca's interview below and click here to read the full interview.
When Francesca Eyre started running she found the trails helped her briefly escape the sadness of losing two of her siblings to cystic fibrosis and her mother to cancer. After entering her first ultra, Francesca, who runs the successful Chilly Powder ski chalets in Morzine, signed up to run the 220km multi-day Manaslu trail race in Nepal in 2014, in memory of her mother and to raise money for cystic fibrosis charities.
Francesca has since completed a host of endurance events including the difficult and technically demanding 110km ski-mountaineering race, Patrouille de Glaciers, and the 169km road bike race, the Etape du Tour. I'd urge you to watch the moving Searching for Pearls video below, which shares Francesca's story more beautifully than I could try to.
I watched Searching for Pearls and found it so moving. It seemed that running was a way for you to cope with the loss in your life – is that accurate?
Running was a way to get the endorphin 'highs' I needed when I was feeling so desperately sad. Trail running meant I had to concentrate on where I was going so I didn't fall flat on my face or get lost, which meant that my mind could not delve into my dark thoughts.
At what point did you start running?
I had never done any real exercise until after my third child, Jamie, was born in 2004. I needed some 'time out' from children and the hotel. Running gave me an hour of peace, an hour of endorphins and an hour of getting rid of the baby fat. Also my brother and business partner were getting sicker and sicker so it gave me time to free my mind.
Was it difficult fitting running in alongside your children and the Chilly Powder chalets?
I can make up a million excuses each day why I can't go out for a run – not enough time, the weather, the hunters are hunting, the hotel guests need looking after, the kids need me, I have a few niggles and aches and pains, I'm tired.. The list goes on and on, so to motivate me originally, I entered into a 10km trail race so I had to get my backside out into the hills to train. As I'm a competitive and very determined person, I wasn't going to come last!
You went on to complete the 220km Manaslu race in Nepal for charity – how did you find it?
It's like giving birth, you completely forget the pain! I have nothing but the most incredible memories of Manaslu and I look back at the race with a huge smile on my face. I was super-chuffed and stunned with my results as I was the 4th woman to finish. But I was totally shocked this week when I stumbled across the notes that I'd written during a stage on the race saying the complete opposite, notes saying it was the hardest thing I had ever done and my legs and lungs were in agony. It's amazing how quickly our mind becomes distorted.
The highs of the experience were getting to Base Camp at Manaslu at over 5000m, watching the Nepalese village kids run in a race our organisers had put together, wearing flip flops, over-sized wellie boots, and bare feet, flying across the fields and through the village to receive their prize of an English book at the end. Seeing the monks dance around a fire in a trance having buried the bones of a colleague in a monastery that could only be reached by foot. The lows were the pain in my lungs running at altitude and the fear of failing.
Did completing a 220km running race make you realise what you're capable of?
I still completely doubt myself but if you put your mind to it, you can do almost anything.
Click here to read more....