Introducing the Chilly Powder bears
18/12/2018 | Chilly Powder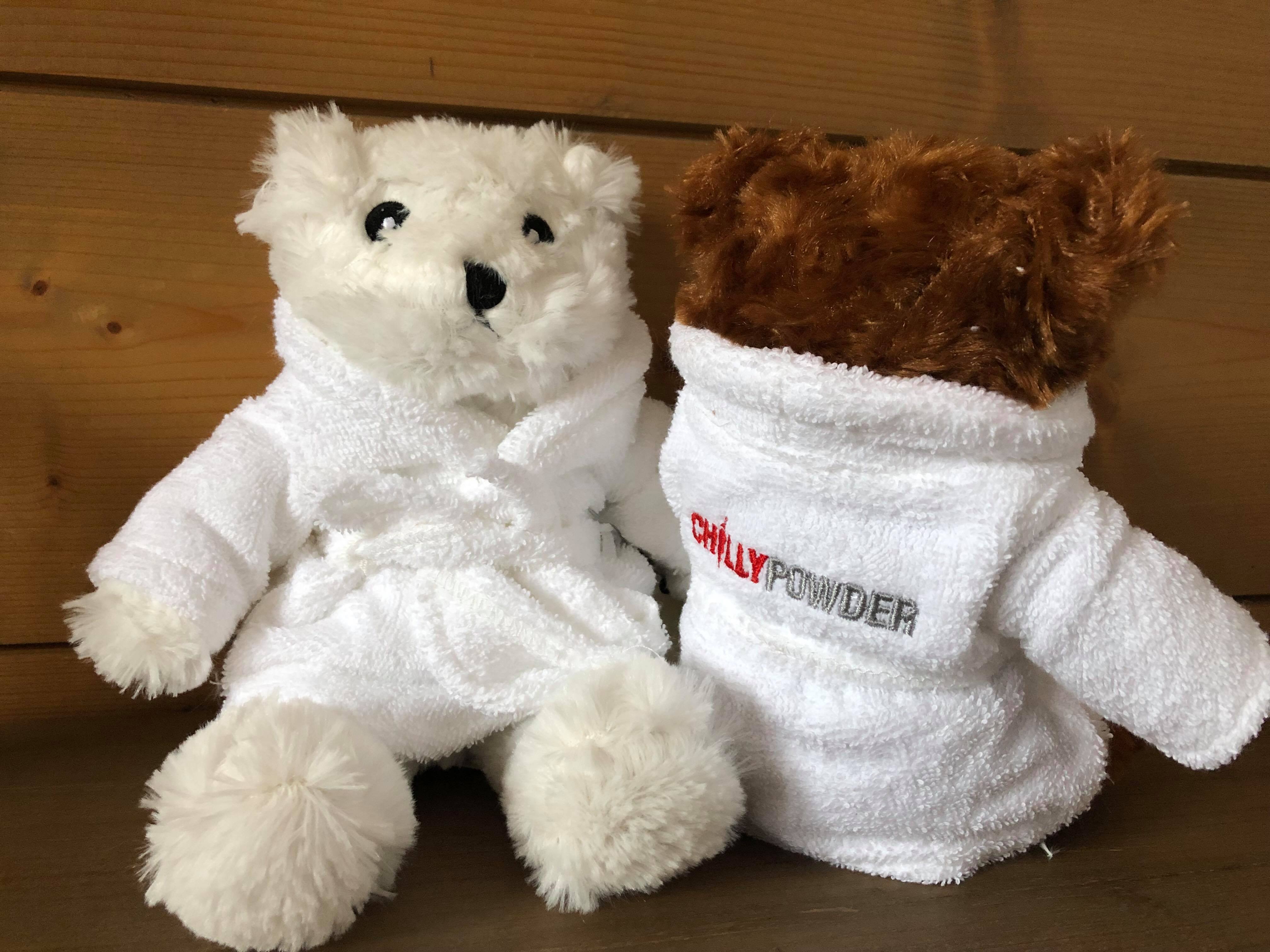 Introducing the Chilly Powder teddy bears!
Our little furry friends, sporting their very own Chilly Powder bath robes, will be there to welcome you in your room this winter.
And if you find you make friends during your holiday and would like to take a bear home with you, the Chilly Powder teddies are available to keep for just €15.
Please take care of our bears and they'll take care of you...!