Amazing art by our very own Aoife
05/04/2021 | Chilly Powder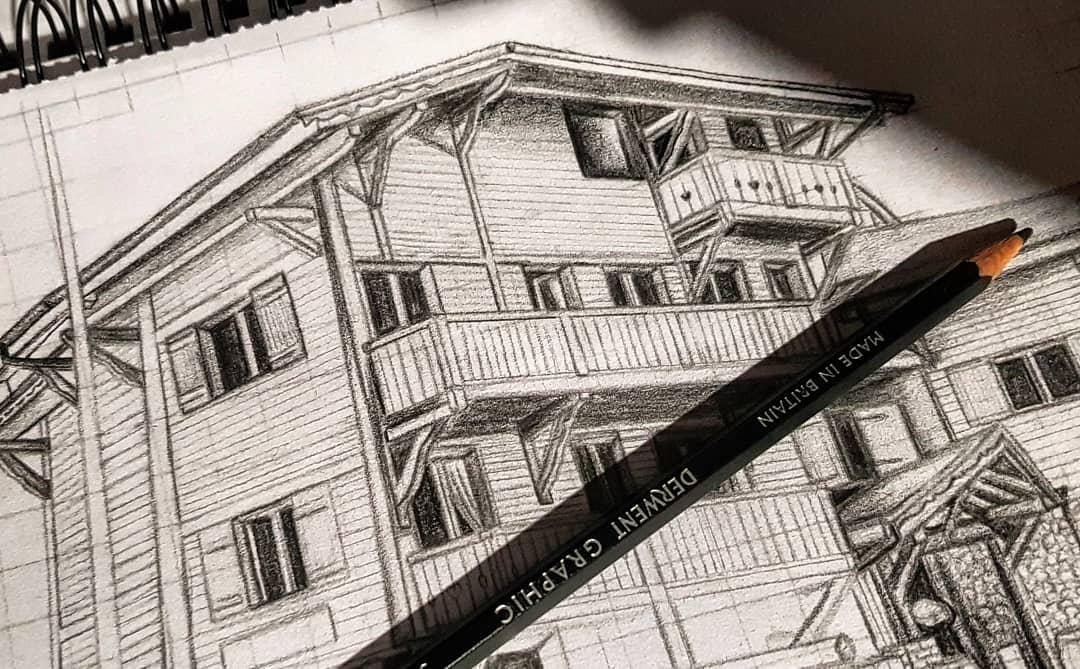 It's a pleasure to work with such a talented and hard-working team at Chilly Powder each winter and summer season … we know many of you are already very familiar with the tasty treats cooked up by our creative chefs and the attention to detail and care by our front of house team … but you might not know about the hidden talents of the team, including Head Nanny Aoife Roberts – who is not only marvellous with the munchkins but is also an amazing artist.
Nanny by day and artist by night, Aoife says, "Art has always been a big passion of mine where I specialise in landscapes – working with pencil, pen and watercolours. However, it hasn't been until lockdown that my art has really taken off. Whilst I would have loved to have been looking after our brilliant team of nannies last winter - and ensuring all the kids and parents enjoyed fun filled and memorable holidays – the positive to the restrictions over the past year, is that I've found more time to draw and paint."
Aoife continues, "Being surrounded by such amazing scenery in Morzine and Les Portes du Soliel, it's easy to feel inspired. It also helps that landscapes are my favourite thing to capture, because there are just endless scenes to draw and paint right on the doorstep – it's an artist's dream to live where we do."
We're amazed by Aoife's art and will be displaying some of her work from the local area in Au Coin du Feu from this summer onwards.
We'd definitely encourage you to check out more of her incredible work and give her a follow on Facebook, Instagram and Etsy, with a few examples of her artwork from the region below: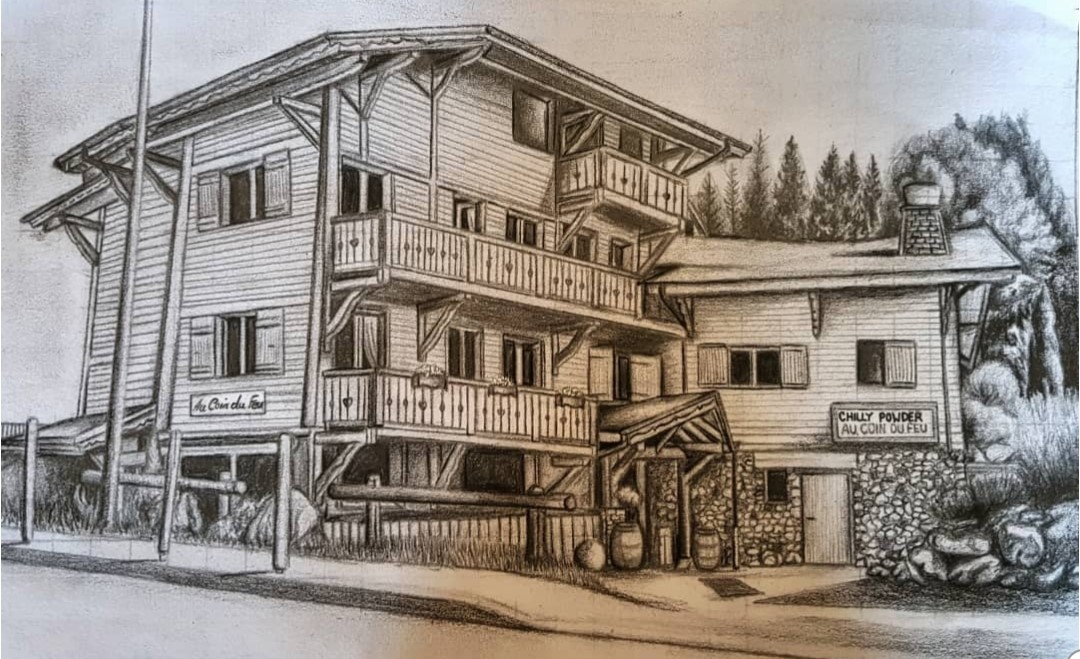 Chilly Powder Hotel Au Coin du Feu - pencil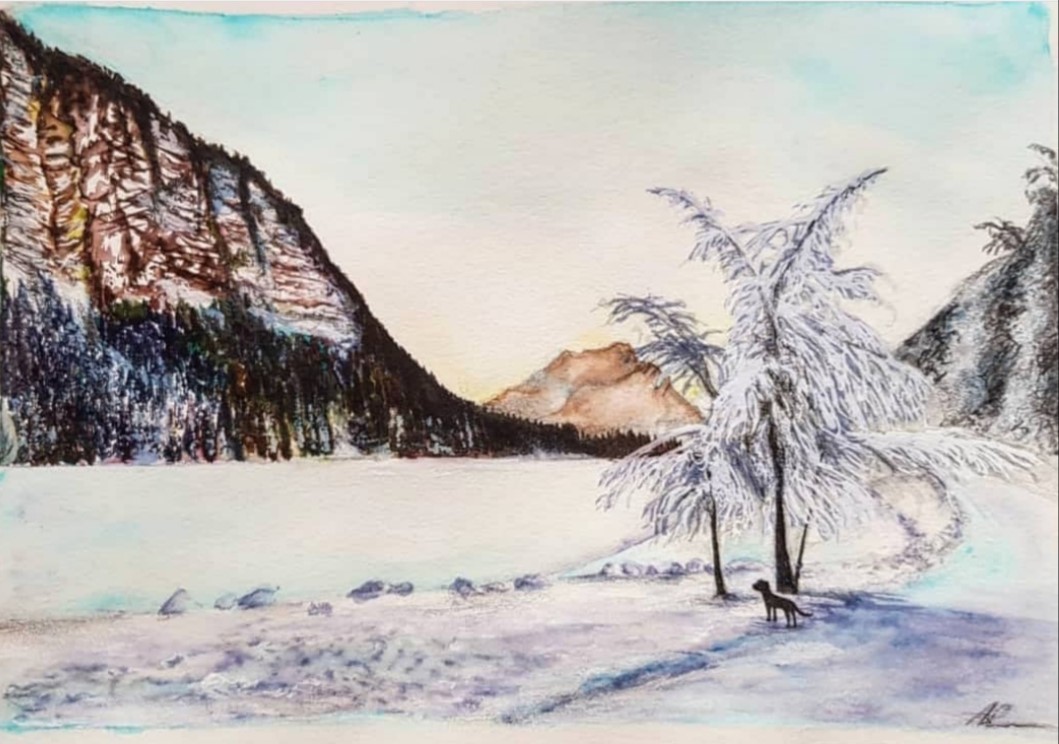 Lac de Montriond winter - water colour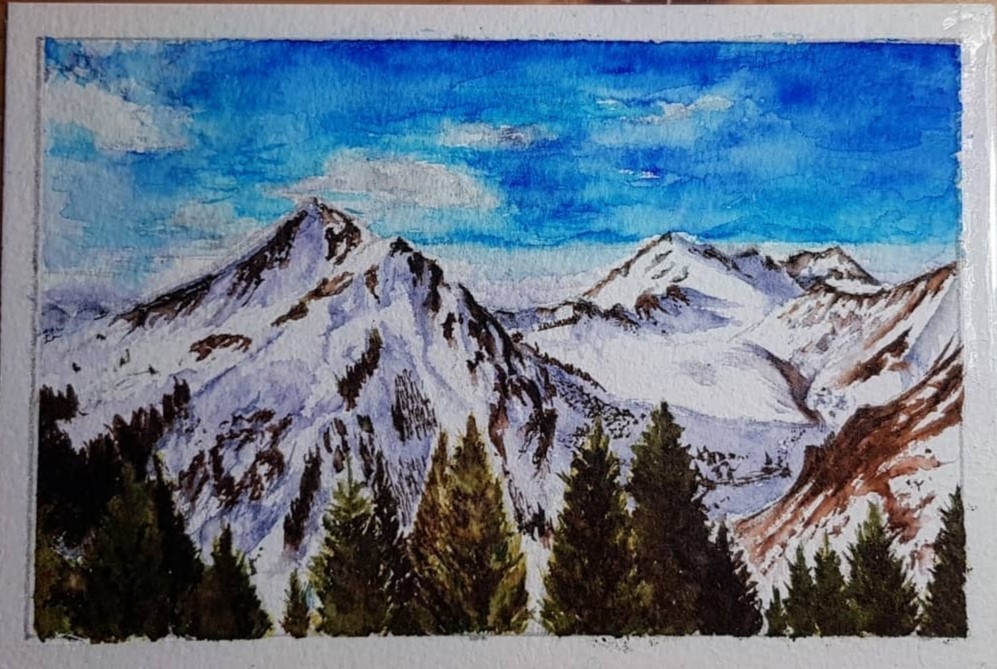 Col Ratti winter - water colour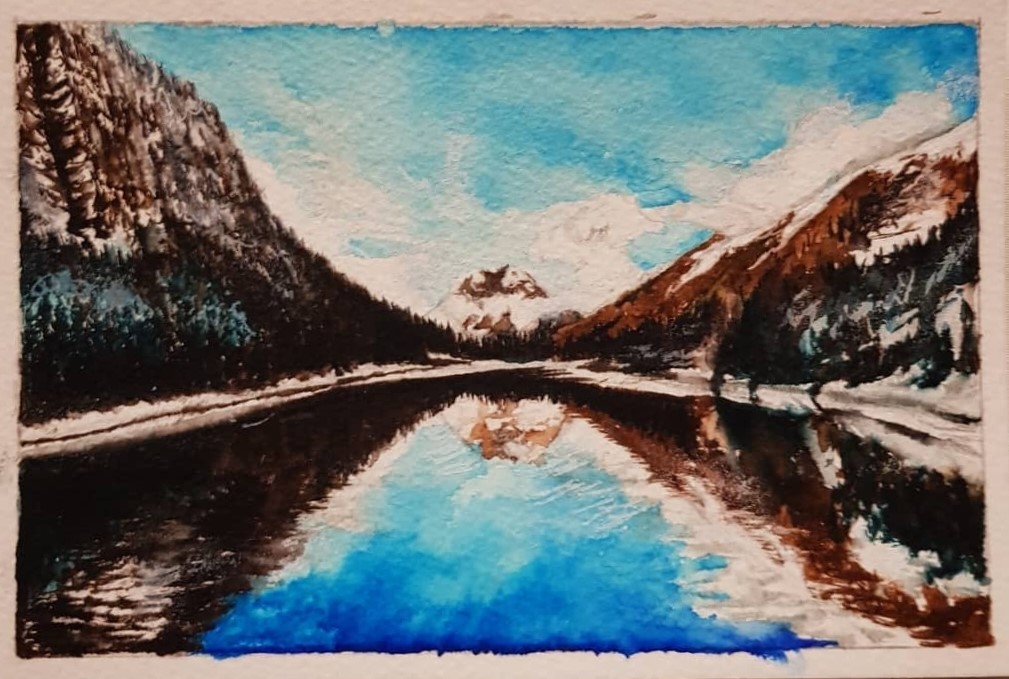 Lac de Montriond winter - water colour
Fancy owning some of Aoife's artwork or commissioning something bespoke just for you?
Aoife is selling her art and is available to create commissions - she can even work from photographs, so if you have any special requests and would like to contact her directly for a quote, click here to drop her an e-mail. We think they will make perfect personalised presents! Artwork can be sent in the post, or collected from Chilly Powder on your next visit.