Five minutes with ParalmpicsGB snowboarder James Barnes Miller
04/05/2020 | Chilly Powder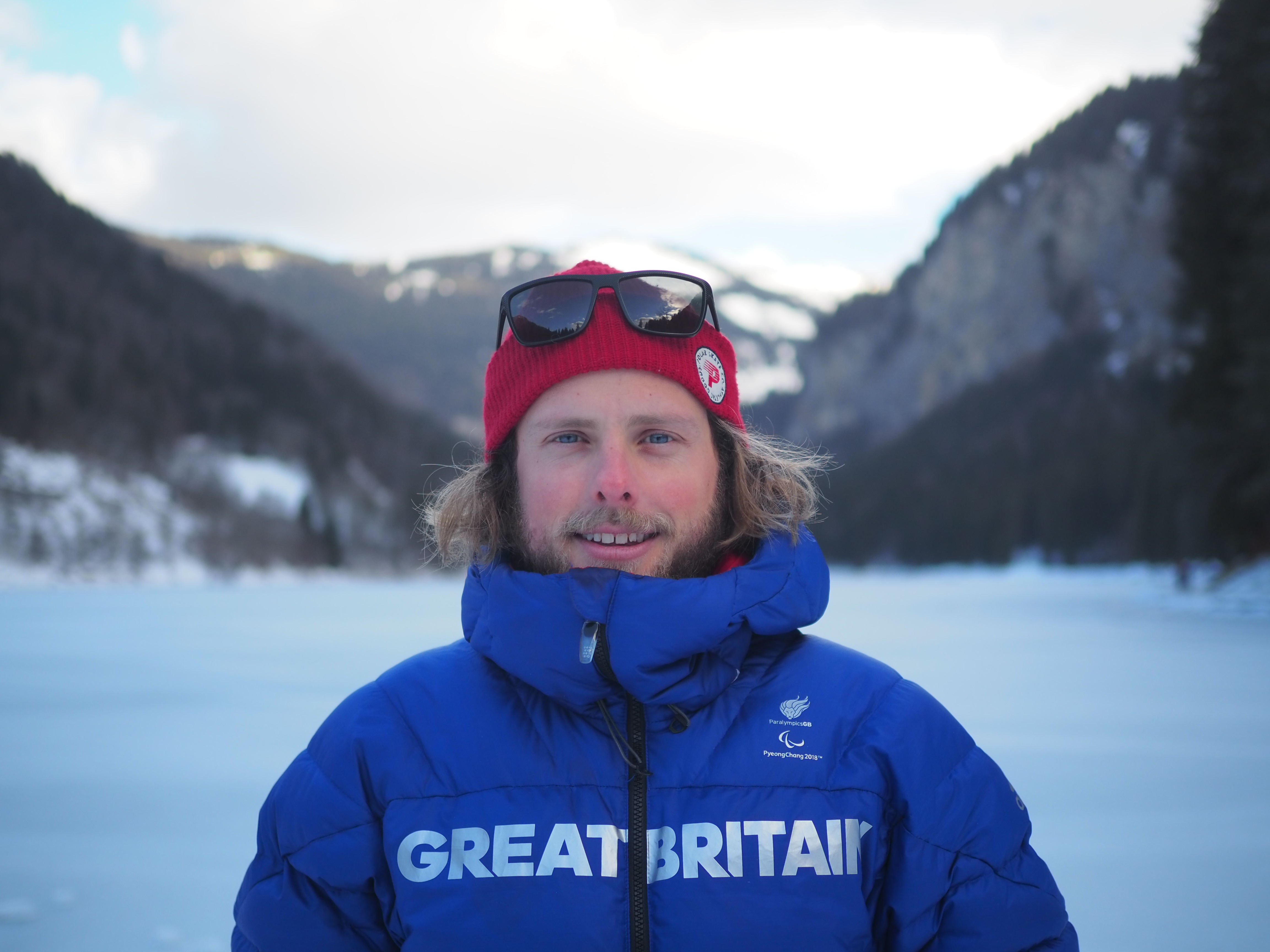 Morzine is home to a number of top athletes who train in the region during the summer and winter seasons - including British Winter Paralympic Snowboarder James Barnes Miller – who moved to Morzine two years ago after a visit to Chilly Power with his girlfriend, Aoife.
Aoife now works for Chilly Powder as our head nanny, with the couple calling Morzine their home.
During the off season, James took some time out to chat with us about his snowboarding career to date, and some of his favourite things about Morzine ...
• When was the first time you visited to Morzine Avoiraz?
The first time I came to Morzine was the summer of 2018, just after the Winter Paralympics and stayed with Chilly Powder. The whole trip was great and the weather was incredible.
The chalet was so beautiful and the food was amazing. We managed to go white water rafting, got in loads of hill walking and had a day out to a water park on a lake.
It was such a good holiday, we decided to come back that winter and have been here ever since, we absolutely love it here.
• What's your favourite resort run?
I don't think I have a favourite run I love the whole area. The Stash is great fun, but I didn't get enough time in there this season. I normally get time at the end of the season as I'm pretty busy during the winter with training and racing.
• How did you first get started in Snowboard Cross and Banked Slalom?
These are the only snowboard disciplines in the Paralympics.
I was in Landgraaf (an indoor slope in Holland), with my friends and I got chatting to two guys who had just competed at a Para World Cup banked slalom race and they got me to email their coach. He invited me on a training camp, and I haven't looked back since.
• What are the main differences between the two disciples?
Boardercross is a top to bottom race with four people; the first one to the bottom wins. It's quite exciting as you have to race each other over jumps, rollers (which are big mounds of snow) and turns. Every course has different obstacles to get over.
Banked slalom is a timed race down a slalom course, with big iced walls that you have to ride around to get around the flags.
The season just gone, we have also started competing in Parallel Banked slalom which is super exciting. With this, you race head to head down two exactly the same banked slalom courses. It worked really well and I think we will see it at the Paralympics soon.
• What are your top tips for someone who wants to try the disciplines?
There are loads of fun banked slalom races in Europe at the end of the season. I think try them out and see if it's something you enjoy.
I love going to these events. They are great fun and there are loads around the Les Portes du Soleil.
• How do you prepare for competition?
I spend all summer training hard both in the gym and on the slopes. This is when all the big changes in my riding happen, and I work with a big team of people to get fit. In particular, I work with the English Institute of Sport. We do lots of testing at the beginning of the summer to figure out what weaknesses I need to work on. On the snow, we go back to basics and slowly build it up so that by September time we are back to riding full courses.
• How do you keep fit during the summer?
I'm really lucky that I have all my weights out here with me, so I lift weights five days a week and I run on Saturday's. I stretch/yoga and foam roll twice a day every day. I also like to skate, hill walk and swim.
• How did it feel to be part of the first ever snowboarding team to represent ParalmpicsGB in PyeongChang?
It was a massive honour to be part of the first snowboard team. It was a great experience and I was fairly happy with how I rode.
• What are you aims for Beijing 2022?
I'm aiming to get on the podium in Beijing. I had a great season this season finishing second overall in boardercross and third in the combined overall tittle. As long as everything goes to plan, I don't see why I can't be in contention for a medal in both disciplines.
• What's been your favourite moment in your career so far?
I think going to the games and becoming a Paralympian, it wasn't an easy few years getting to that point - I struggled with funding to the point of having to sleep in my van at training camps - which isn't ideal. I had all my kit stolen at the beginning of the season going into the Paralympic season too, so when I got selected to go I was buzzing!
• What's been the toughest moment in your career so far?
Last season was tough. I broke my collarbone at a race in January and I had just under three months to recover before the World Champs. I flew straight back to the UK for surgery and stayed there through all my rehab.
I was back in the gym five days after surgery and wanted to everything I could to make the World Champs. I was signed off by the surgeon to get back on snow but my physio and strength coach wouldn't sign me off as my shoulder had become really weak. I was gutted to not go but we trained in Morzine and started our summer programme early – which certainly paid of this season just gone.
• Where's your favourite place to eat in Morzine Avoriaz?
My girlfriend and I love eating at the Bec Jaune in Morzine. The food is always great with a brilliant selection of vegan options.
For take away we normally go to Cuisine 22.
• Where's your favourite place for Après Ski in Morzine Avoriaz?
I don't really Après as I don't drink that much over the winter, but Happy hours is always got a good vibe, or in Morzine town Bar Robinsons is always fun.
Keep up to date with James's journey to the Paralympics by following him on Facebook, Instagram and Twitter.