Grape stomping in Provence
12/08/2020 | Chilly Powder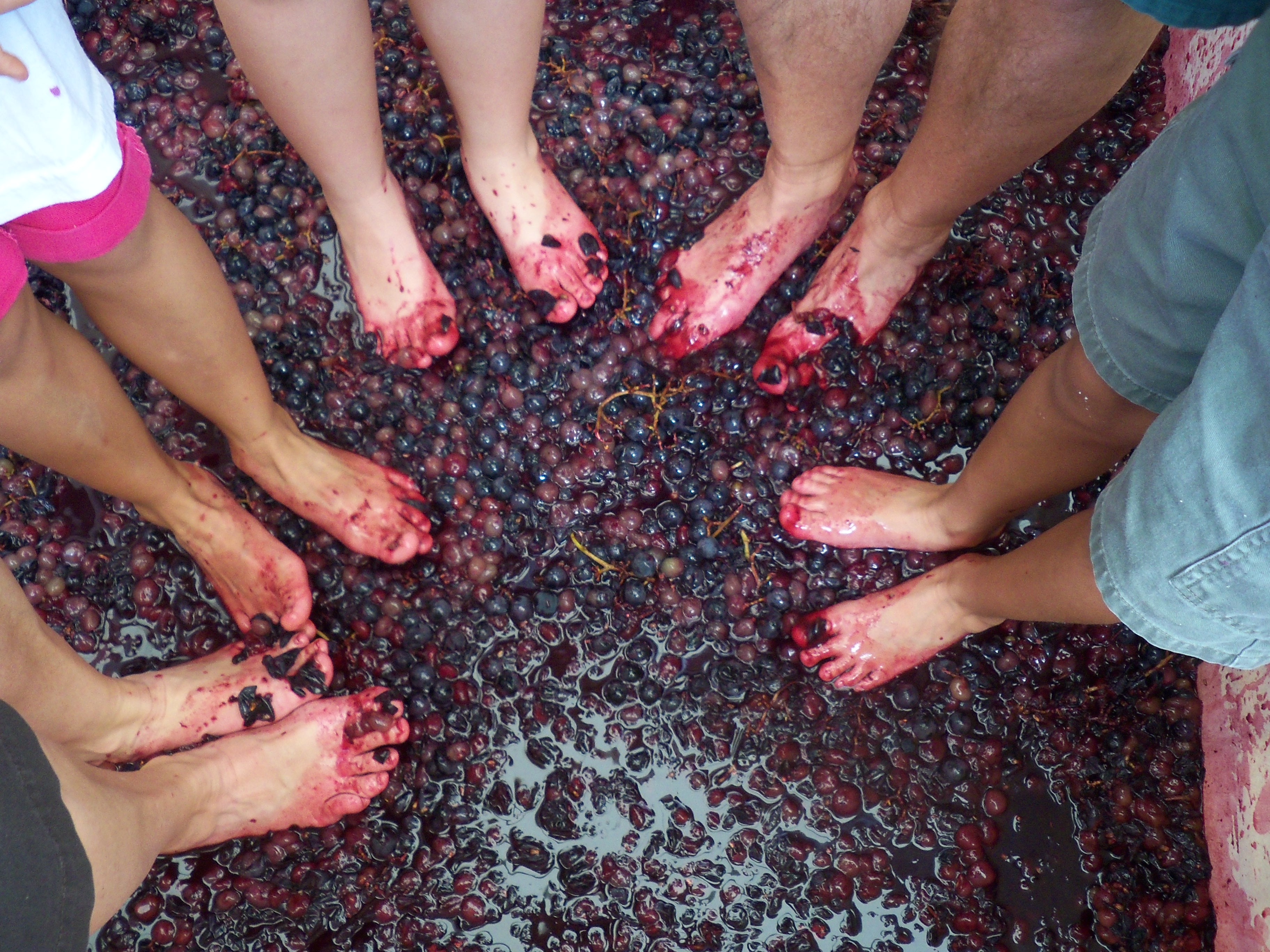 One of the best parts about visiting Provence is getting to sample the delicious wines from the local vineyards ... but what's even better than that is getting to help make the wine yourself by stomping the grapes!

Join is at our new B&B in Luberon and take a tour of Provençal farm, Les Pastras and learn how grapes are cultivated and how wine is made; with a chance to stomp grapes in enormous waist-high antique oak barrels, roomy enough for four plus people, with a view of the stunning Mount Sainte Victoire.

You'll learn the difference between harvesting wine grapes and table grapes, before listening to Edith Piaf whilst dancing in the barrels on top of the annual grape harvest.
Grape stomps are followed by platters of cheese, pâté, charcuterie, red wine, rosé, and a tasting of the lcoal farm's olive oil and truffle oil (plus learning a French drinking song!).

It's an authentic French experience that's full of laughter, fun for all ages and makes memorable vacation photos that you'll cherish long after your toes are no longer sticky.

What's included: Grape stomp, cheese and charcuterie platters, all you care to drink of Les Pastras rosé and red wine, olive oil and truffle oil tasting:
Price: €60 per person (€40 for children) Minimum of 2 people.

When: Weekday tours at 10am or 6pm. (Please book at least one week in advance).
Grape stomp season: August 13 – October 13*
* Weather permitting

Please contact pepin@lespastras.com for more information or to schedule your tour.

If you can't travel but still want to have roots in Provence, you can also take up the opprunity to adopt a vine at the Les Pastras vineyard.
You'll receive an annual shipment of red wine (two kinds) and rosé, the perfect way to celebrate the summer season. And for every vine purchased, the vineyard send a donation to children's charities.

As adoptive parentsm you will receive:

- A shipment of six bottles of Les Pastras wine (two rosé, two red blend and two red syrah).
- A photo of your vine with your nameplate on it.
- A certificate of ownership.
- That happy feeling knowing that you provided support to children's charities.

Price: €85 annual adoption fee. Shipping charges not included.
Shipping charges and customs depend on your location, please inquire for exact cost and availability.
Payment to be made at time of order. Buyer/recipient may decline to continue vine ownership at any time.

Ordering is easy - just contact pepin@lespastras.com to place an order.