Summer Green Risotto recipe
17/05/2020 | Chilly Powder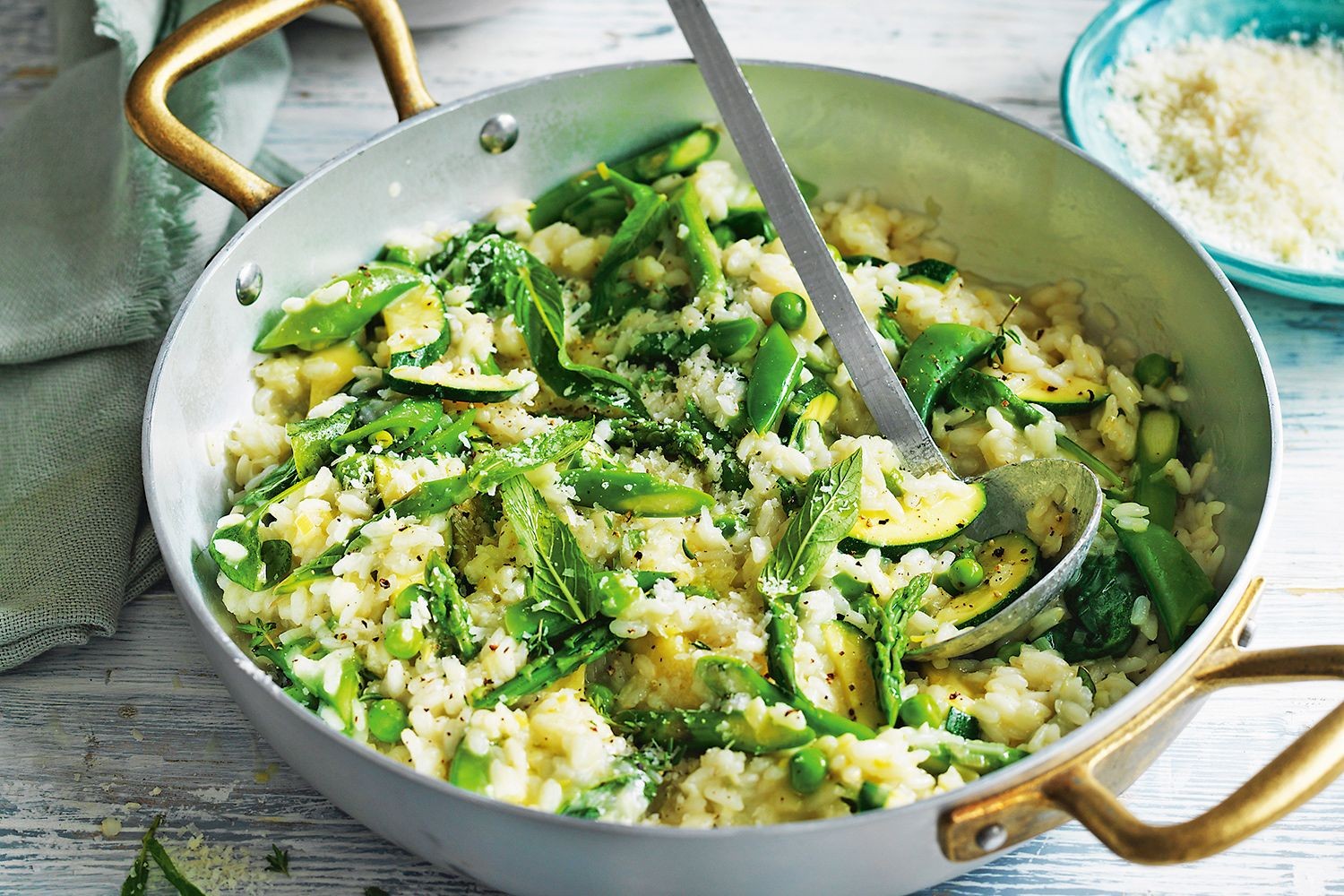 As the nights get lighter and the days grow longer, we wanted to share our tasty Summer Green Risotto recipe with you to try at home …
Summer Green Risotto – Serves 4
Ingredients:
900ml of vegetable stock
2 large shallots
1 clove of garlic
Olive oil
250g of risotto rice
5 medium spring onions
Small bunch of fresh parsley
100g of frozen peas
100g of broad beans
100g of grated Parmesano Reggiano
Salt and pepper
Butter
Instructions:
In a pan, heat up the stock until it boils then turn down to a simmer and leave.
Finely dice the shallots and the garlic. In a large, thick bottomed pan, add two tablespoons of olive oil and put onto a high heat. Wait until hot and then add the garlic and shallots.
Cook the shallots and garlic on a medium heat until golden brown then add the rice. Cook the rice for about a minute until the outer starts to go clear, stirring all the time then turn the heat down low.
Poor enough stock onto the rice to cover and stir so that all the rice mixes with the liquid. Put the remaining stock to one side. Whilst the rice and stock come back up to temperature, shred the spring onions and finely chop the parsley. Stir the risotto until all the liquid has been absorbed then continue this process until nearly all the stock has been used, making sure to taste the rice.
The rice wants to have a slight bite to it. Stir the frozen peas into the risotto at this point and add the rest of the stock.
Shell the broad beans and add them to the risotto along with the spring onions and cook for two to three minutes until they're heated through and the rest of the stock has been absorbed. Finally seasons the risotto to taste with salt and pepper and add the parmesan and parsley.
Chef's top tip: Risotto is best cooked slowly. Take your time adding stock, stir all the time so that every grain soaks up the stock.
We recommend a glass of Cotes de Thongue to complete the meal – the wild strawberry aroma and the purity of the wine will compliment all elements of this dish.