Self-driving summer holidays to Morzine and why it's a great idea...
13/05/2022 | Chilly Powder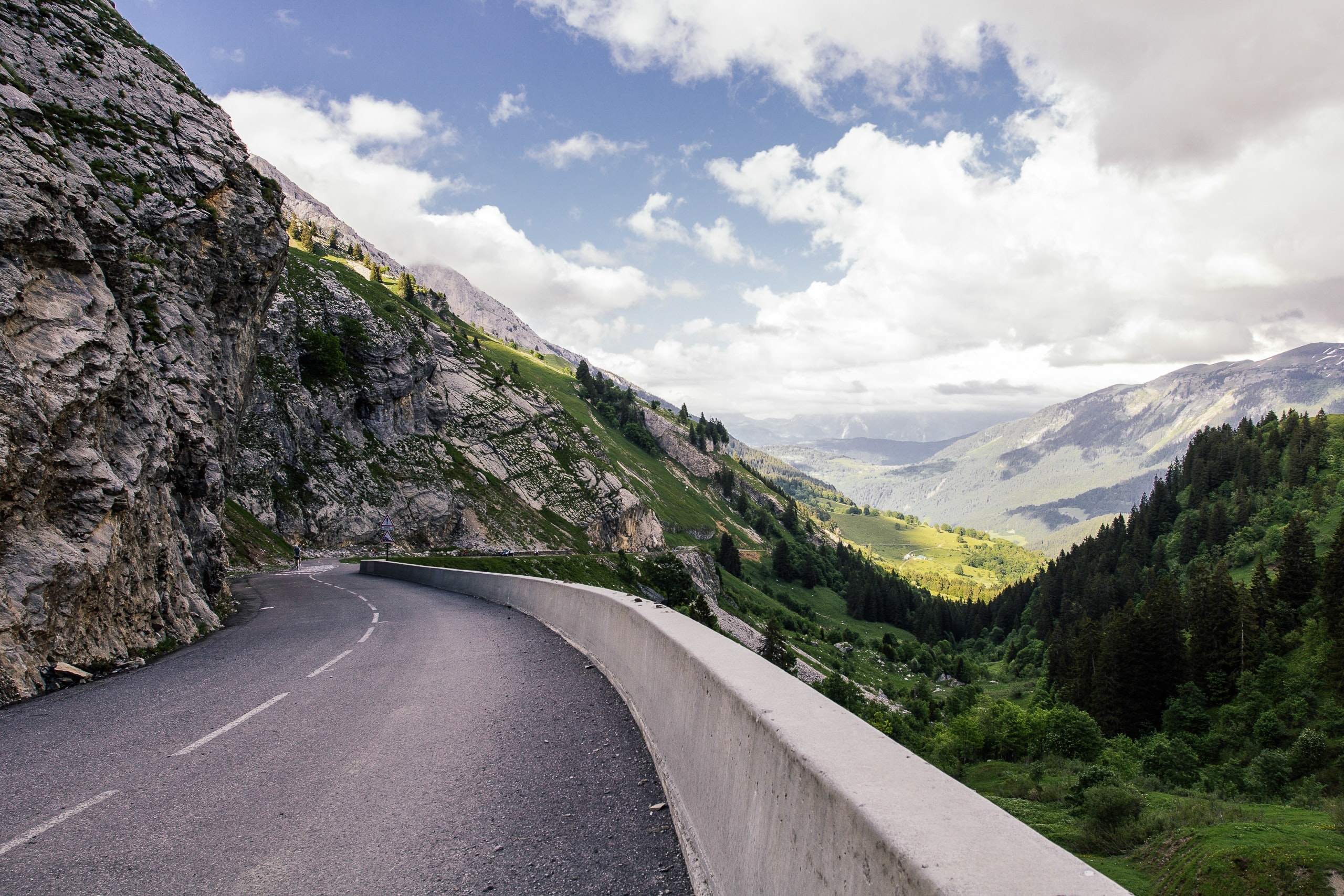 A great way to take in the spectacular scenery of France, and enjoy more freedom on your holiday to Morzine is to drive from the UK.
For families and larger groups, it's usually more economical to drive to Morzine—and you've got your car handy for all sorts of things you don't even think about until they come up. Bringing your car with you to Morzine allows you to move around once in resort. You'll be able to come and go from your activities and hikes whenever you please and visit neighbouring towns and areas.
Thanks to the construction of the Eurotunnel and the regular ferries that connect the British Isles and the continent, it's possible to drive from the UK to Morzine. Even though it's not a short trip, it can be completed in one or two days, depending on where you leave from.
We've put together a few reasons and some top tips on why you might want to consider switching the plane for the car this summer, with more details below…
From the South of England
If you're leaving from the south of England, then your best bet is to cross the English Channel from Dover to Calais, the closest French town. There are two ways of doing this: by ferry or by the Eurotunnel. The tunnel is quicker, taking only 35 minutes to cross between Folkestone and Calais compared to the average 90 minutes on a ferry. However, ferries are normally cheaper costing around £50 per car one-way (and as little as £20 if you book wisely), while the Eurotunnel starts at around £85 per car each way. It's your choice! Both Eurotunnel tickets and ferry tickets (operated by DFDS Seaways and P&O Ferries) can be booked online in advance for a lower fare.
From the North of England and Scotland
Calais is also a good option for those travelling from the north although you'll probably have to stay a night on the road. You can take a late ferry or tunnel and stay in Calais, drive for three hours and book a room in Reims, or even go a little further and get a cheap hotel in Dijon. You'll be in Morzine before the evening on the next day!
The ferry from Hull to Zeebrugge, in Belgium, is another good option. Operated by P&O, this overnight route takes about 12 hours and tickets start at around €219 each way, including cabin accommodation aboard a ship that boasts a restaurant, a Duty-Free shop, bars, cinema rooms and a casino. From Zeebrugge, you'll be in Morzine in around 9 hours.
How long does it take to drive from Calais to Morzine?
It takes around 9 hours to drive from Calais to Morzine for a distance of just under 820km. Most of the trip takes place on wide motorways or 'autoroutes'.
You'll probably use a sat nav to find your way to Morzine. However, it's worth using our directions as soon as you reach the resort to navigate yourself to Chilly Powder. Often sat nav's take you to Avoriaz, the resort 400 meters above Chilly Powder!
Directions to Chilly Powder from Calais:
From Calais take the A26 direction Paris/Lille. Stay on A26 following signs for Reims. Continue following signs for Dijon and Lyon, on A26, A5 and then A31. Near Dijon take the A39 direction Geneva. Join the A40 still following signs to Geneva. Stay on the A40 by-passing Geneva following signs to Chamonix/Milan. Approx 30 miles after Geneva take the turn off for Cluses and signs for Morzine/Les Gets. Once through Cluses keep following signs for Morzine through Taninges and Les Gets. Morzine is about ½ hour from Cluses and the total journey time from Calais is about 8 or 9 hours at the motorway speed limit of 130 kmh and having only short stops. The tolls are approx. 80 euros. If you intend taking the more scenic toll free but slower N roads, remember that there are no 24hr service stations.
When approaching Morzine take a right turn on a hairpin bend by the Savoie hotel. Stay on main road into the town centre. When approaching the centre the main road bears to the left. Take the turning to the right, which actually goes straight on, following signs for Avoriaz. After 500m go straight on at a roundabout. At the next roundabout turn right still following signs for Avoriaz. Stay on the main road around a couple of sharp bends. At the next roundabout go straight on which is the first exit following signs for Telepherique and Les Prodains. Follow the road right to the end of the valley and the chalet is on the right just before the old cable car station.
If you want to break up the journey, we recommend the following stops:
Calais to Reims takes around three hours. Drive straight from Calais to Reims in Champagne and stay there for the night. It only takes about three hours to get to this gothic city, and it's a very picturesque stopover spot. From Reims, you'll be six hours away from Morzine.
Things to do in Reims:
From its origin, founded by the Gauls and later conquered by the Romans in the third century, to its present day position as the capital of the Champagne wine region, Reims has a rich history.
Visit the Cathédrale Notre Dame - This Gothic cathedral, built in 1211, features stained glass windows, a 12-petaled rose window, a Gothic organ case, and an astronomical clock built in the 15th century. Numerous French kings have been crowned at this UNESCO World Heritage Site; perhaps most the most famous event at the cathedral was the coronation of Charles VII in 1429.
Take in history at the Musée de la Reddition (Museum of Surrender) - It was General Dwight Eisenhower's headquarters during the Second World War and where he received Germany's unconditional surrender in 1945. Ike's war room and other artifacts are a must for history buffs.
Learn about Champagne at the Taittinger HQ - The headquarters of these Champagne producers lies just a short bus ride to the southeast of the city center. Tour the cellars, some of which are located in Roman stone quarries dating back to the 4th century, and others which were excavated in the 13th century by Benedictine monks. Of course, don't leave without enjoying a taste of Taittinger's bubbly at the end.
If it's raining and clearly a museum day, consider the Automobile Museum, the Planetarium or Basilique Saint-Remi (the park right behind the Basilica has a few wooded paths and a small playground at the opposite end)
Calais to Dijon takes around five hours. Dijon in Burgundy is another favourite. It takes just over five hours to get there from Calais, then it's under four hours from Dijon to Morzine – so you'll get the longer stretch of the France leg out of the way first.
Things to do in Dijon:
Dijon is the capital city of the Burgundy region of France. The whole area is renowned for its wine making, and obviously, its mustard, whose picture-perfect town centre is studded with remarkable medieval and Renaissance buildings.
Follow the owl trail to the Jardin Botanique de l'Arquebuse - Dijon's owl trails are the perfect way to navigate around the city on foot, as small brass owls (known as "chouettes" in French) are embedded into the pavements to point the way. Grab a map from the tourist office for exact locations – the serene botanic gardens is one of them. Kids will love the animal sculptures and duck pond, while adults may be interested to learn about the medicinal plants that the gardens specialise in. Here you can also find the Natural History Museum.
Cut the mustard at La Moutarderie Edmond Fallot - It goes without saying that any visitor to Dijon should come away with new insight into the humble mustard seed. The Edmond Fallot shop on Rue de la Chouette in central Dijon stocks every mustard product you've ever thought about, and plenty that you haven't. There's even a mustard bar where you can fill your own jar. For the full experience, head to their workshop in Beaune, which features a museum-style tour and a free tasting.
Go wine tasting at Domaine de Montmain - A scenic half hour drive south of Dijon towards the village of Vosne-Romanée is where you'll find this prestigious Burgundy vineyard. Sign up for a tour and you'll be greeted by welcoming sommelier Yoan, who will educate you on the process of winemaking from vine to bottle. He'll outline the four grape varieties used here, including Chardonnay and Pinot Noir, and – of course – offer you a taste, pouring directly from the 228-litre barrels.
No matter which way you choose, you've got plenty of options—and we're here to give you the in-depth advice you need to plan your trip.
To learn more about summer holidays, contact us on info@chillypowder.com or 020 7289 6958. We're also getting really busy with winter holiday bookings for 2022/23 so get in touch if you're thinking about skiing.