Story time at Chilly Powder with children's author
01/04/2022 | Chilly Powder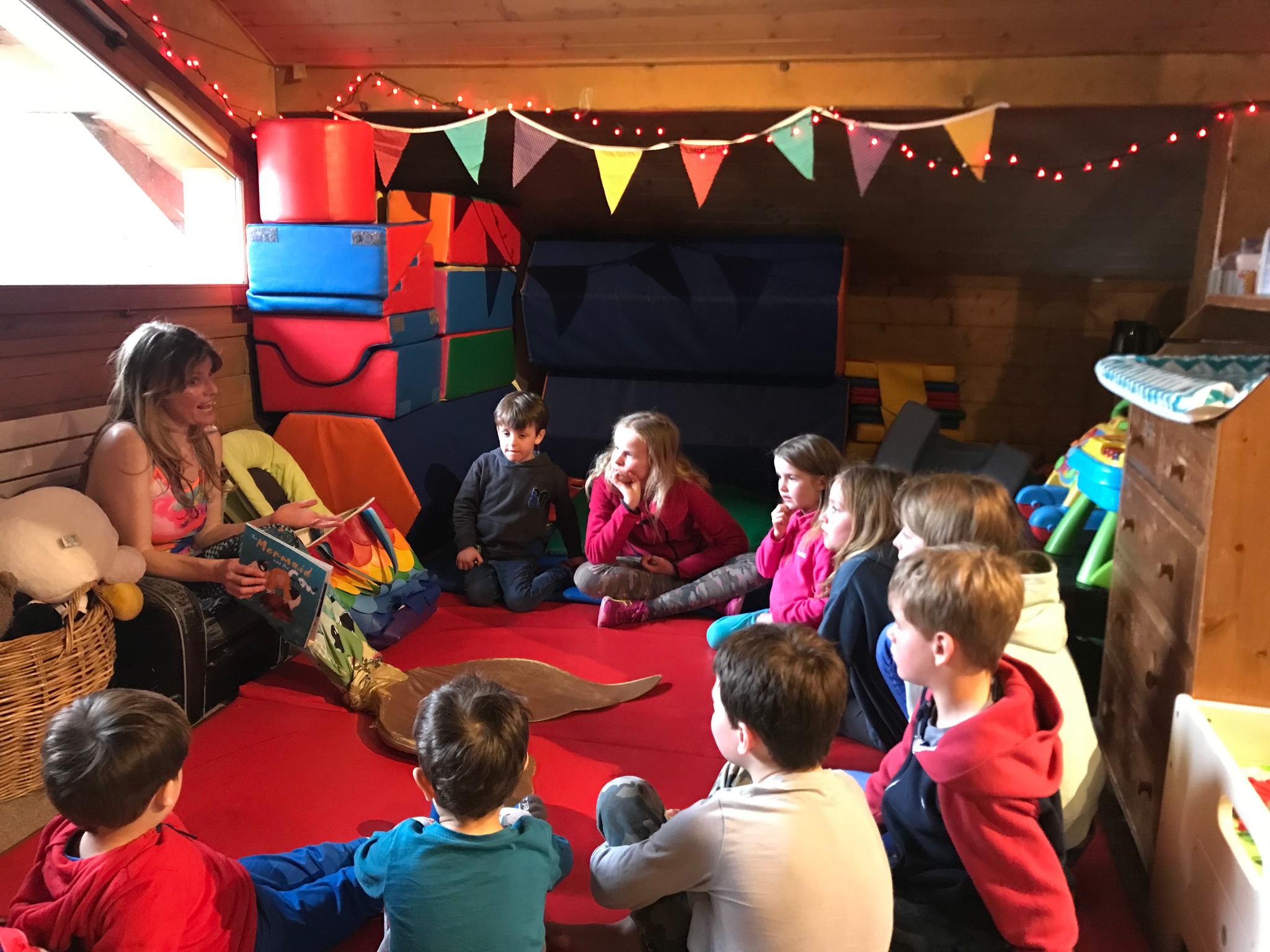 This week, we have been joined by children's author, illustrator and adventurer Lindsey Cole - who hosted a special reading of her book 'The Mermaid and the Cow' to a captive kids club audience!
Lindsey, also a keen snowboarder, was inspired to write an environmentally focused children's' book after cutting her hand on a small piece of plastic whilst free divining in Indonesia in 2016.
She found the plastic issue quite upsetting and wanted to do something about it. So, in 2018 she swam the length of the River Thames dressed as a mermaid to highlight how we're 'choking our mermaids' and their friends who live in our waterways.
Lindsey was joined on her journey by Morzine based artist, Barbara de Moubray - who created a large mermaid sculpture made out of plastic bottles - transporting the sculpture in a canoe and filling it with plastic waste discovered along the river as they went.
Unexpectedly, during her swim, she rescued a cow who had fallen into the river - which triggered the idea for her first book, 'The Mermaid and the Cow' released in 2020.
Lindsey brought her tail with her to Morzine - so next time you see a mermaid on the slopes or sitting next to you on the chairlift - be sure to say hello!
Read more about Lindsey's adventures here and check out her book launch pantomime below.