Summer holidays with

Chilly Powder
Most people who live in Morzine all year round would admit to preferring the summer life to the winter skiing. Most came here originally for the skiing but found out very quickly that the best thing about the mountains is the year round activities and in summer with fantastic weather and masses of sports and activities right on the doorstep, there is not better place on earth for active, adventurous people. Whether you are very sporty, moderately active or just want to relax in beautiful surroundings there really is something for everyone of all ages.
If you're holidaying with small children, finding a resort that delivers in-chalet childcare, easy access to activities and plenty of entertainment for the parents can prove to be a challenge. We pride ourselves on providing families with the perfect environment to enjoy a relaxing and fun filled experience which cannot be found anywhere else. The intimate nature of our chalets and friendly, 'nothing is too much trouble' attitude from all our staff, has families coming back year on year. We offer the flexibility for parents to do outdoor activities with their children and if parents wish to try some of the more extreme sports, there is crèche and kid's club available for half or full days.
But it's not all about the kids: after a day of activities, parents can come back to a sauna and massage before drinks in the bar or the outdoor jacuzzi. Foodies will be spoiled with the fine dining on offer - every evening the chalet chef cooks a delicious five-course dinner complete with canapés, coffee and chocolate. And Chilly Powder's location is perfect: with a 'back garden' that stretches right to the Swiss border, the tranquil area of Les Prodains means children can play safely away from busy roads with acres of meadows and lawn play area right on the doorstep.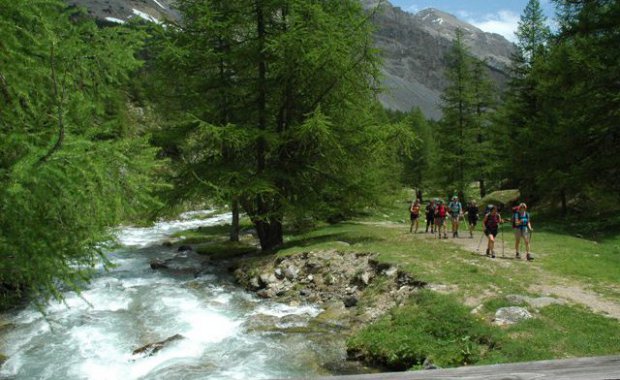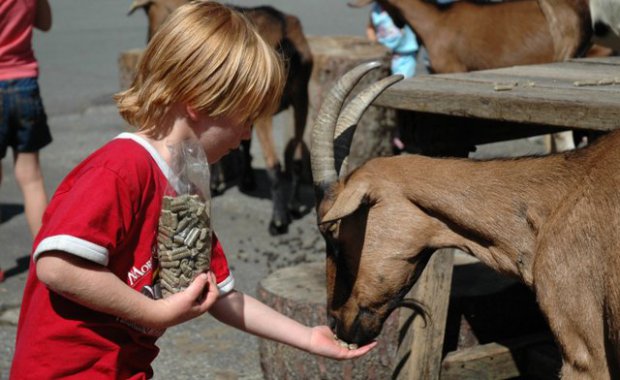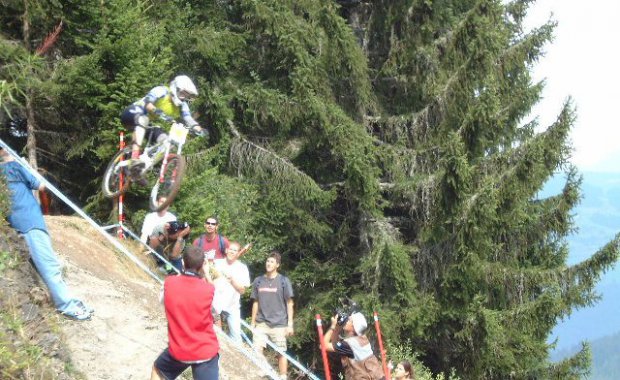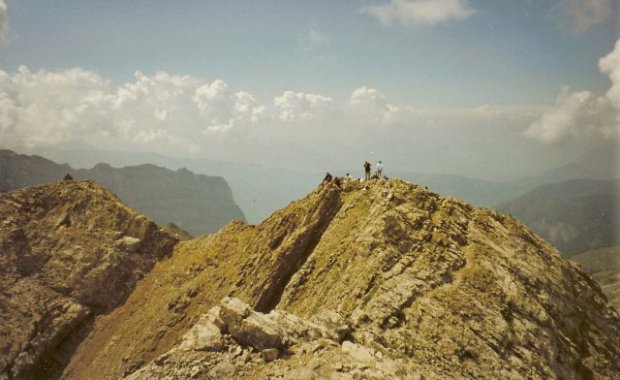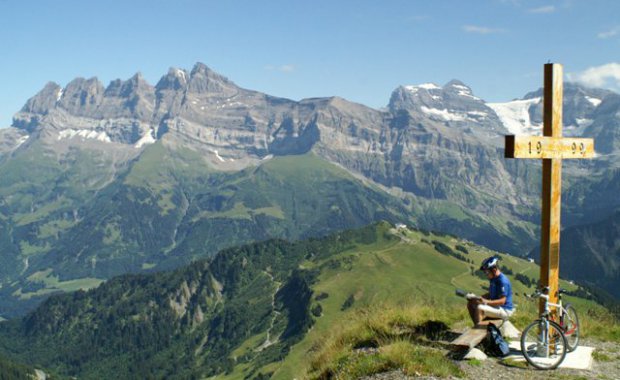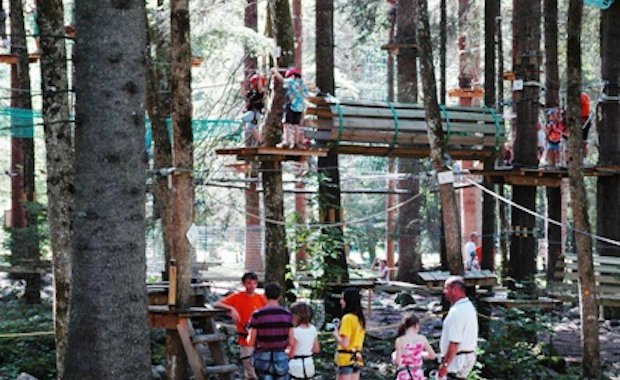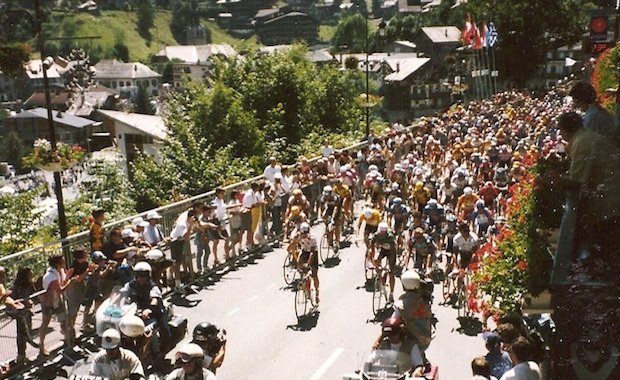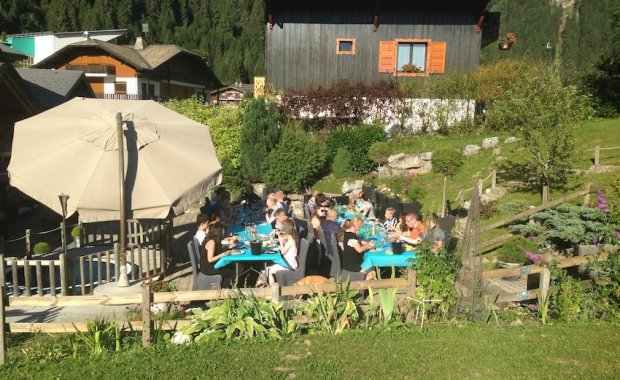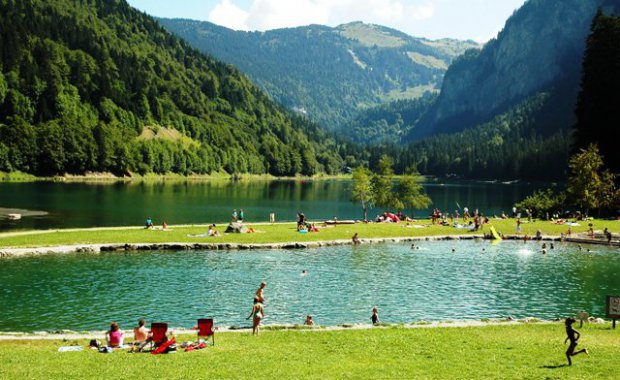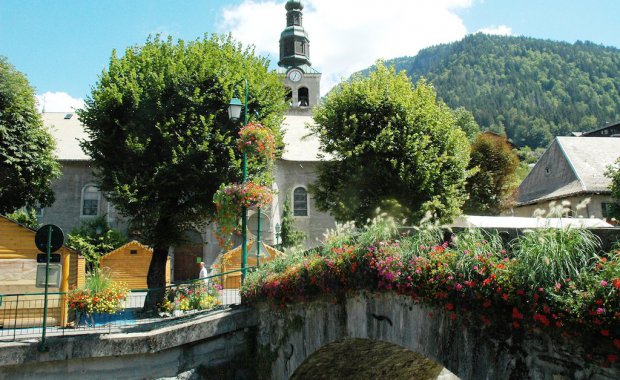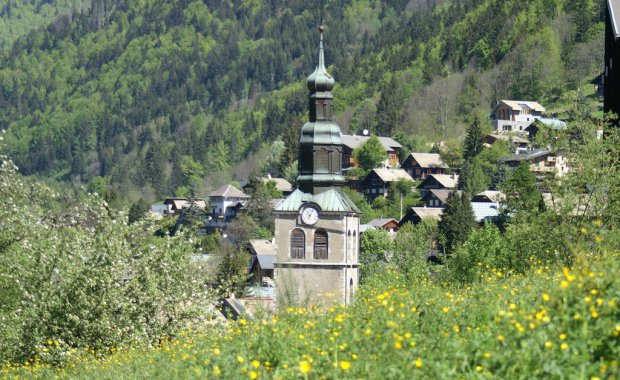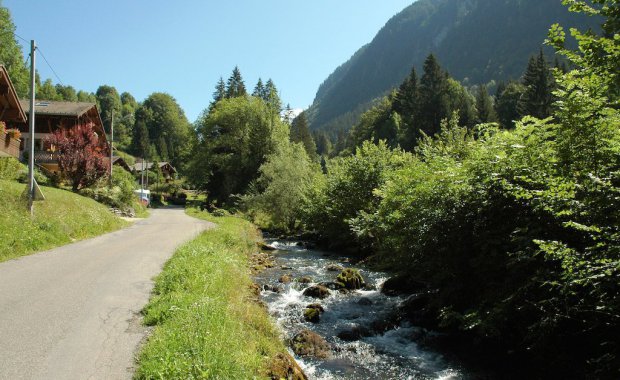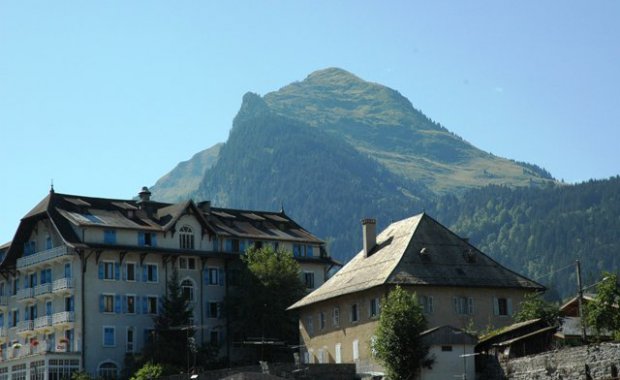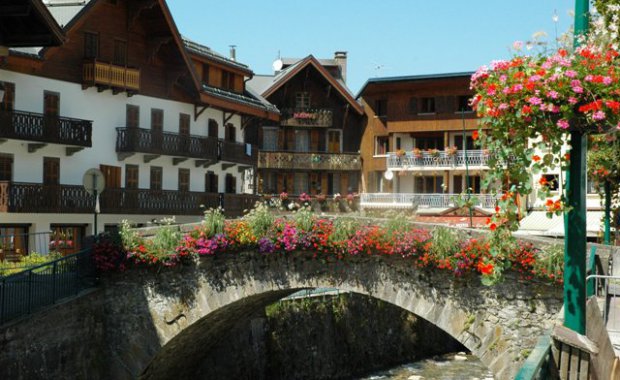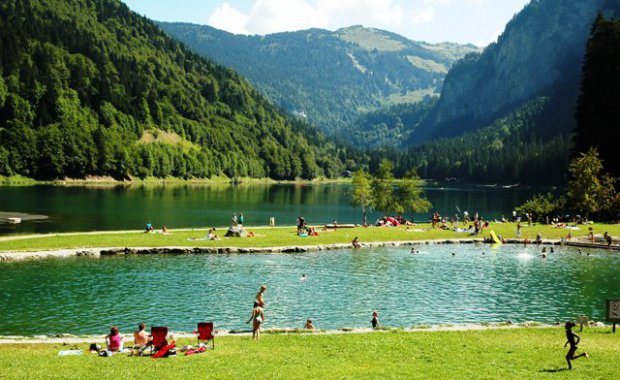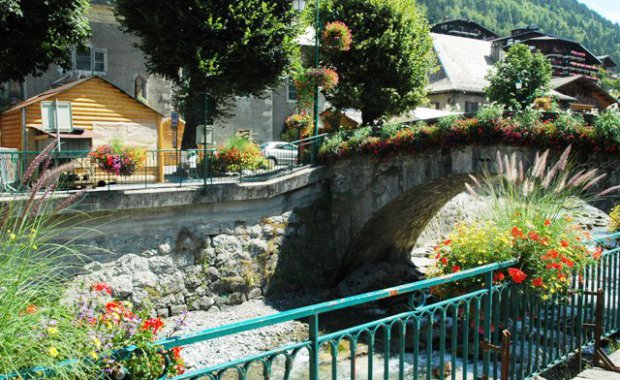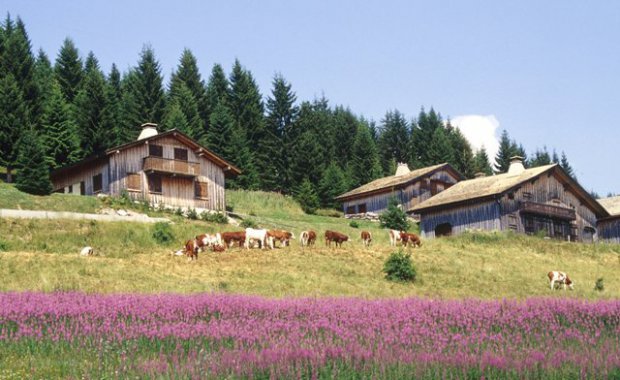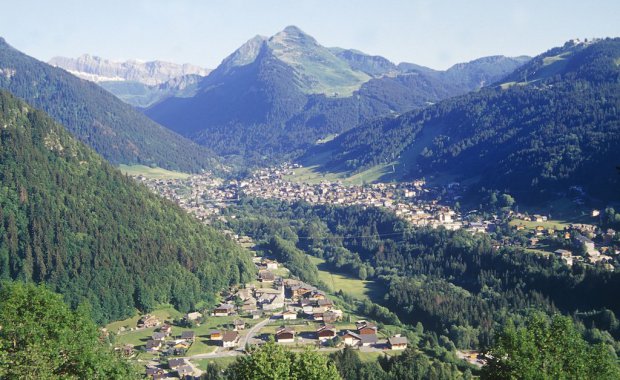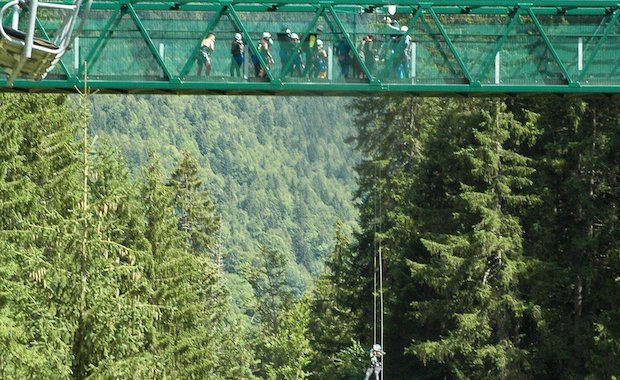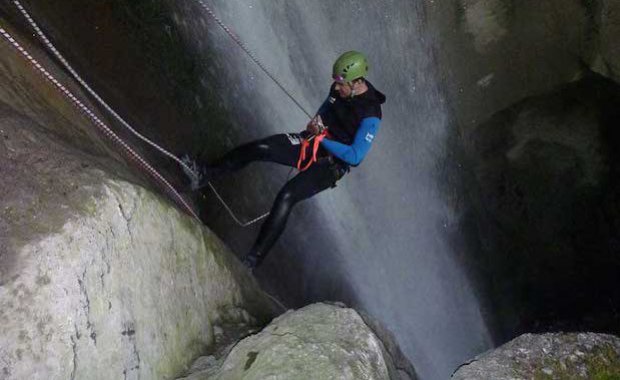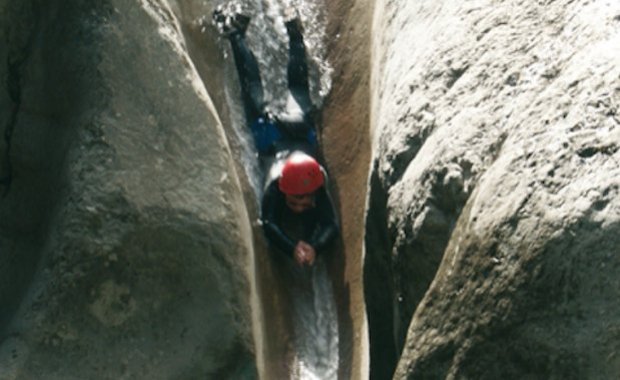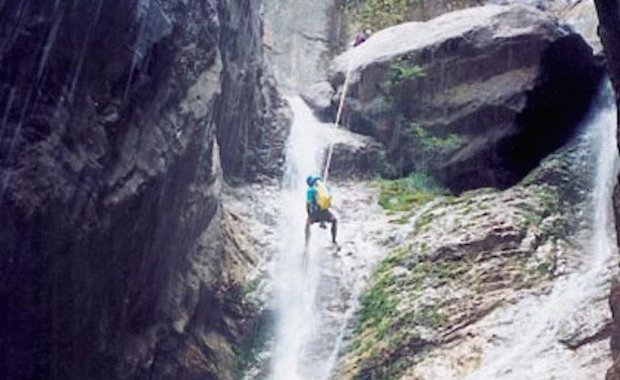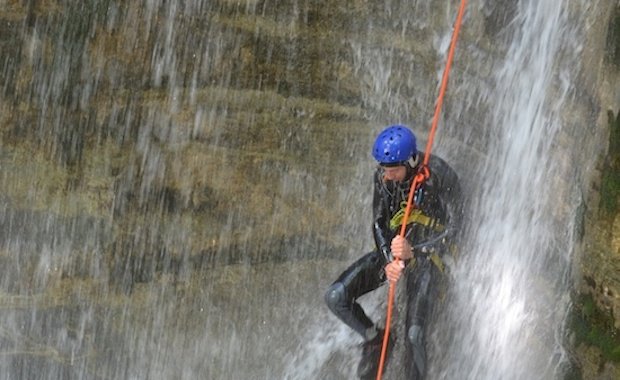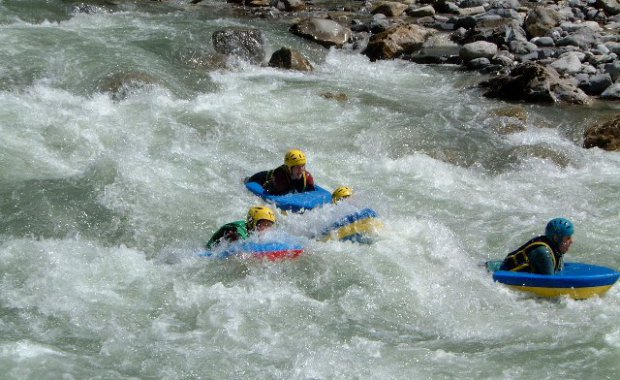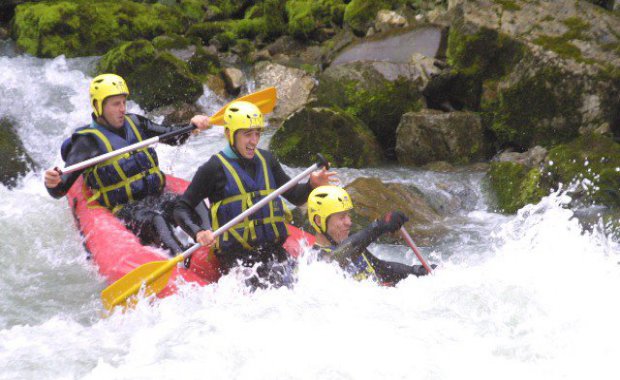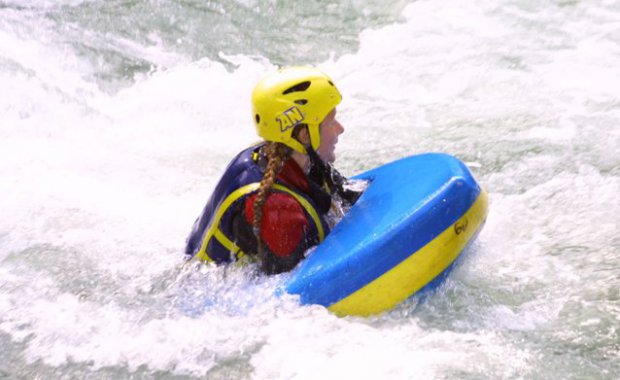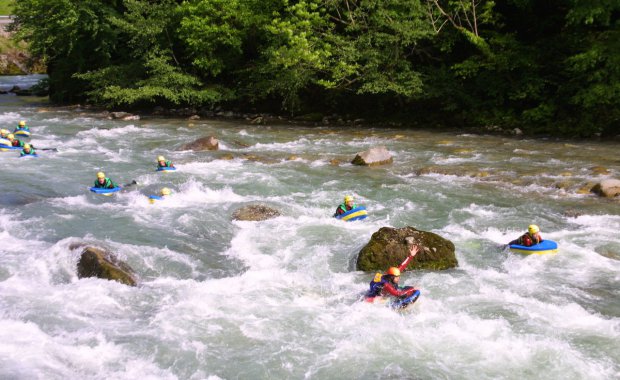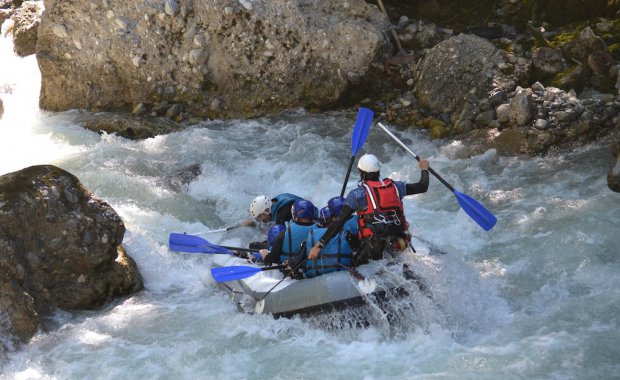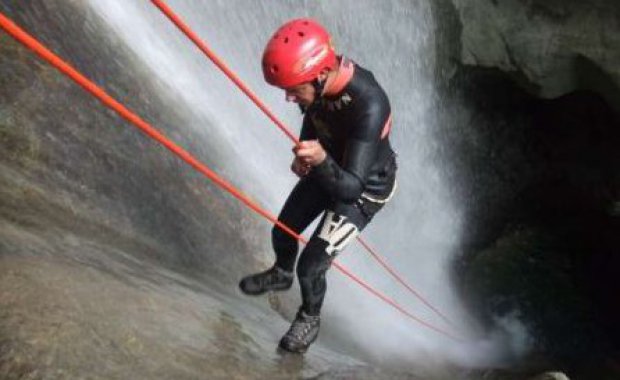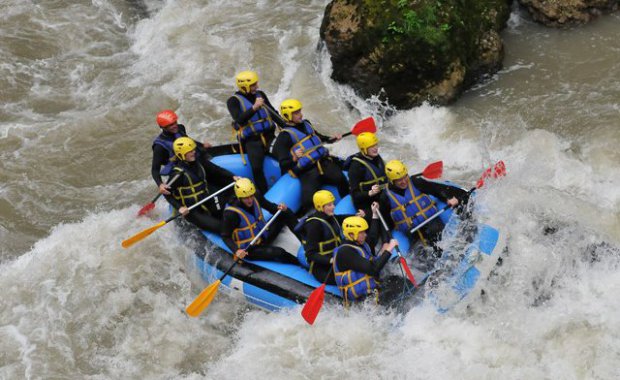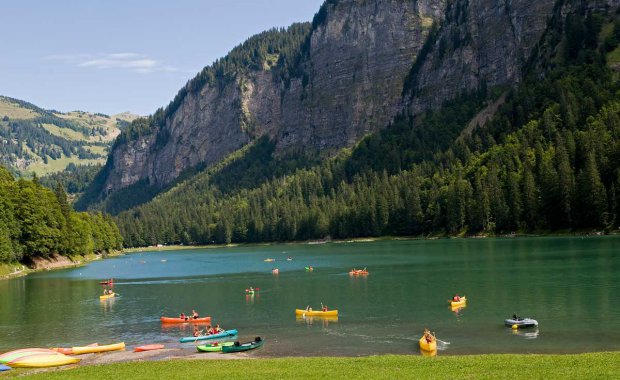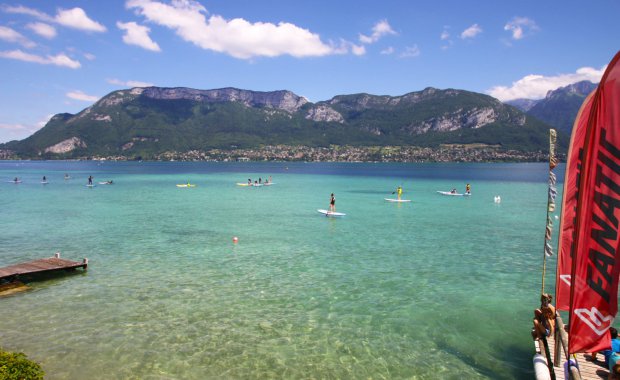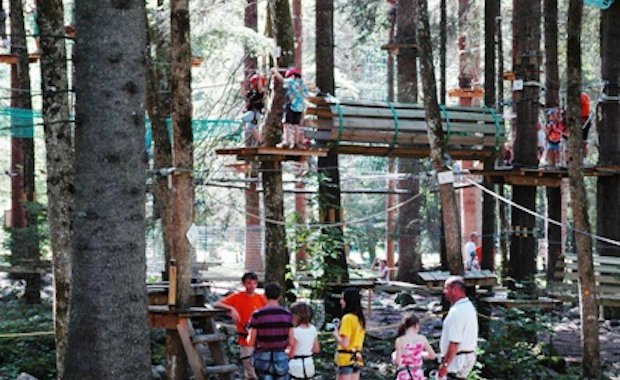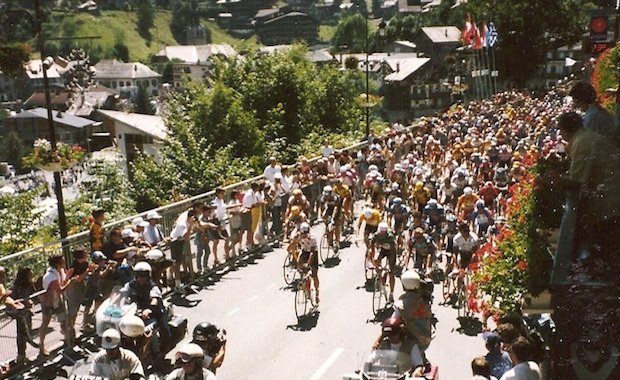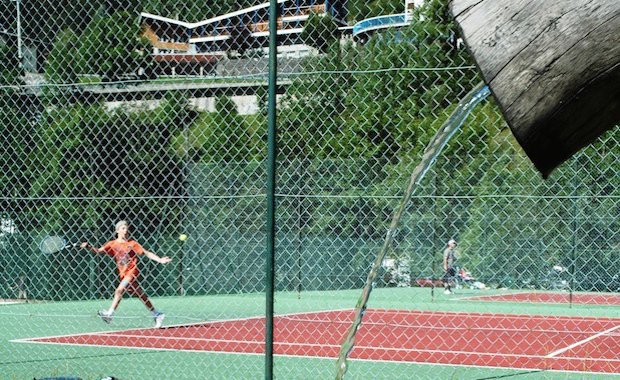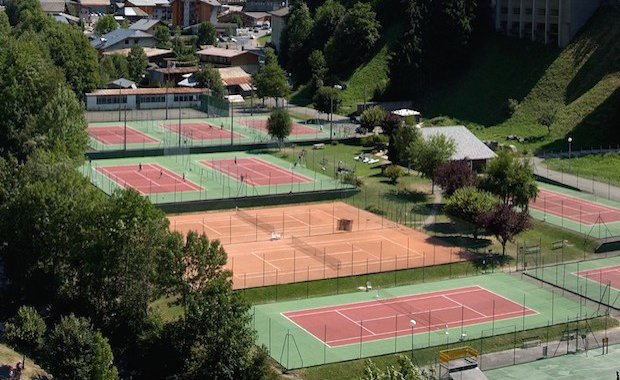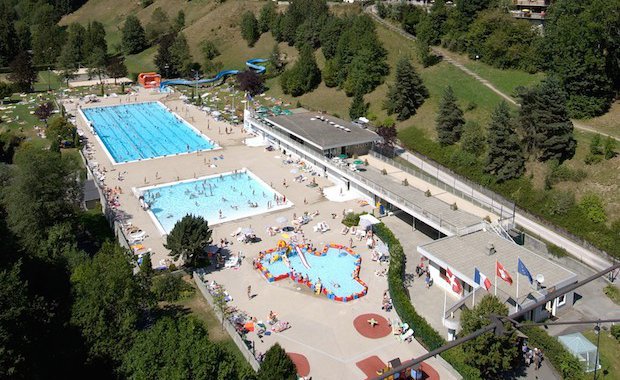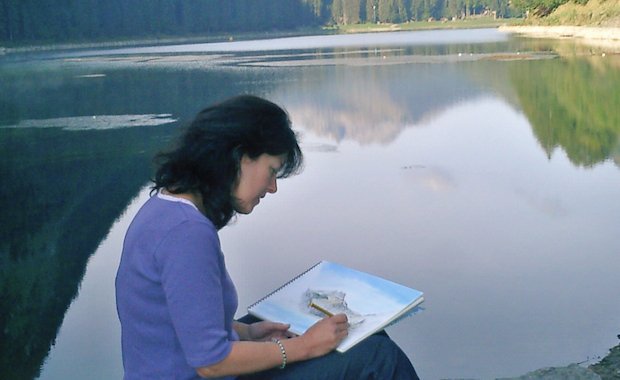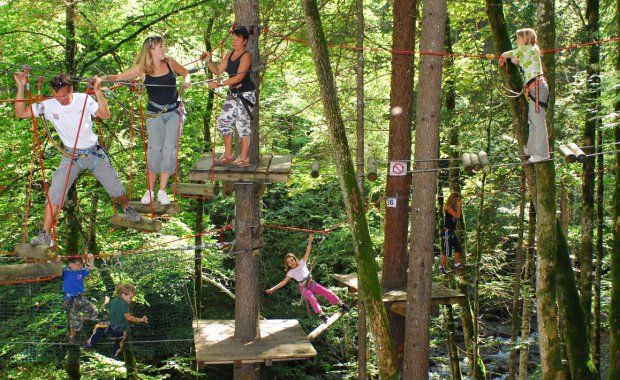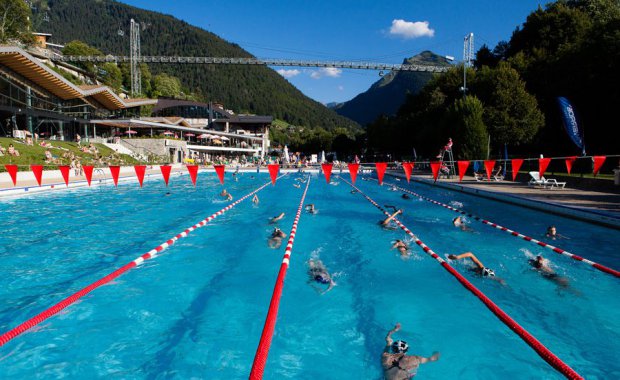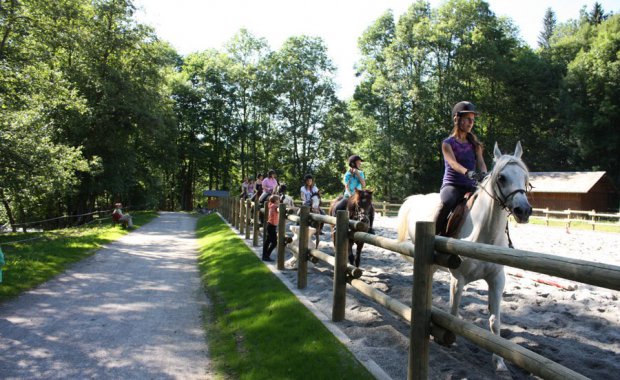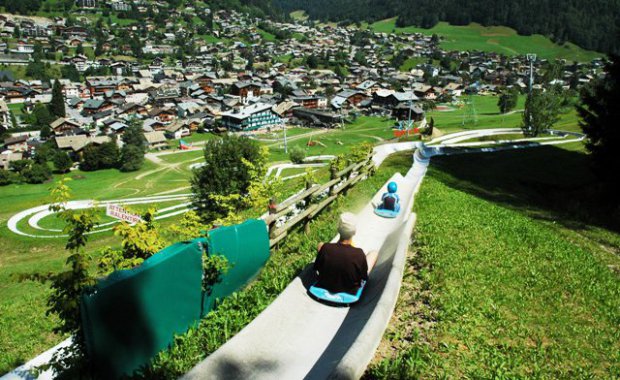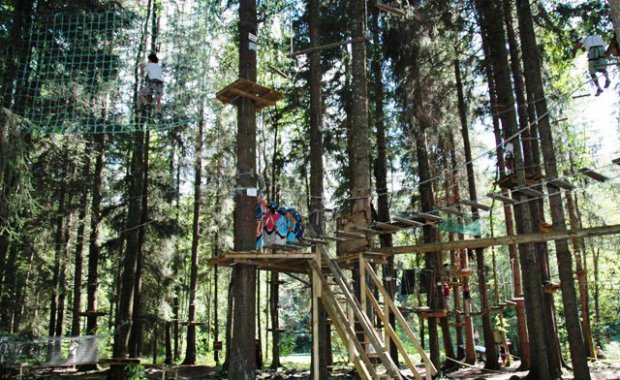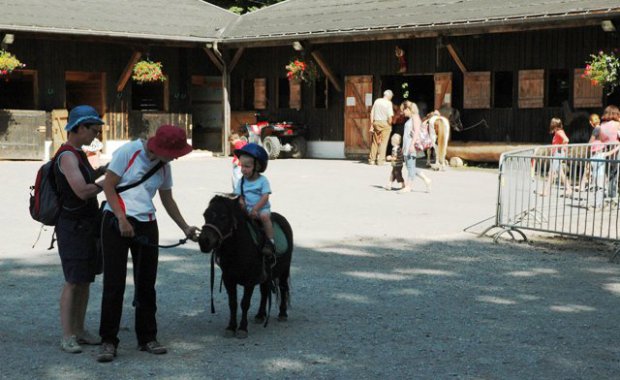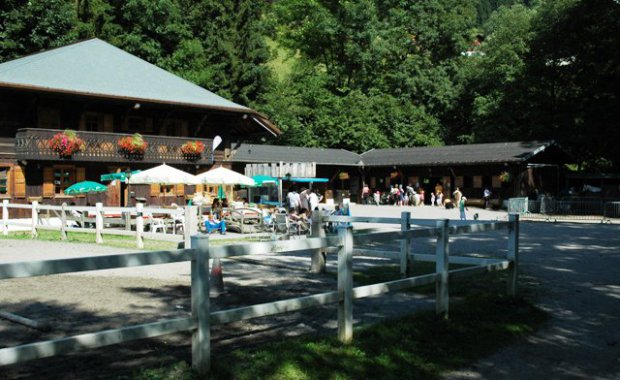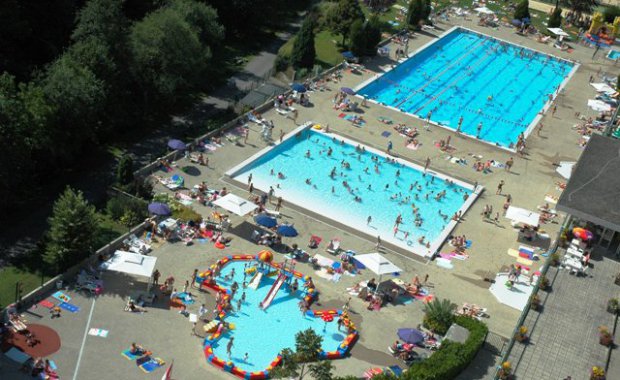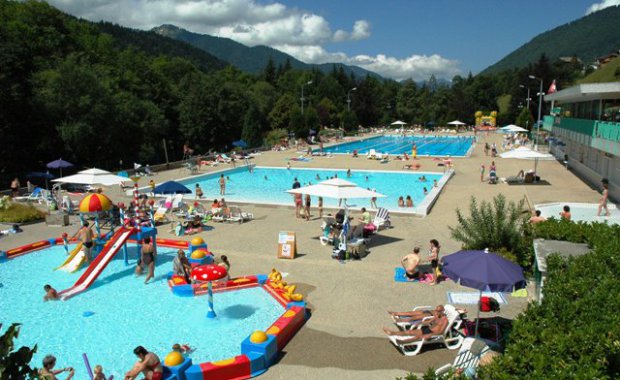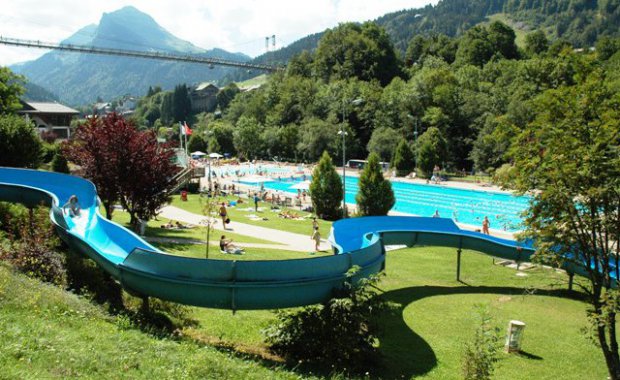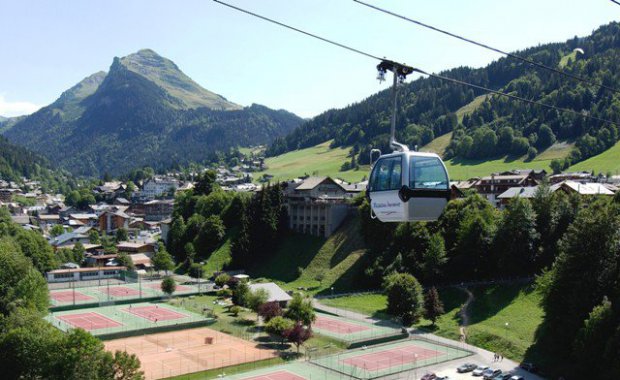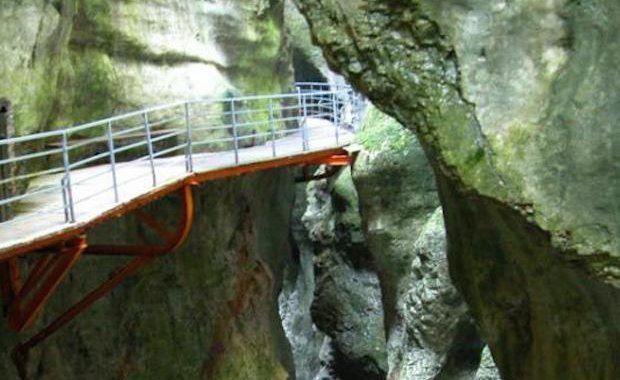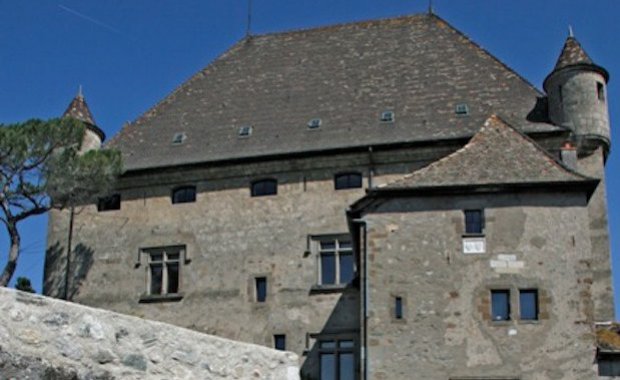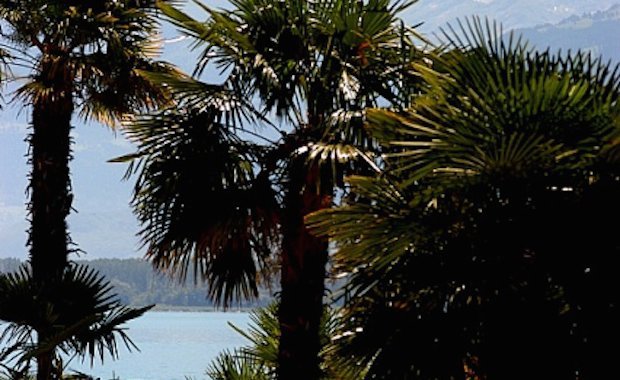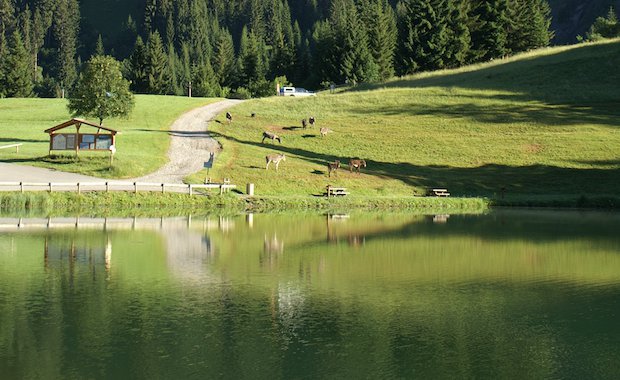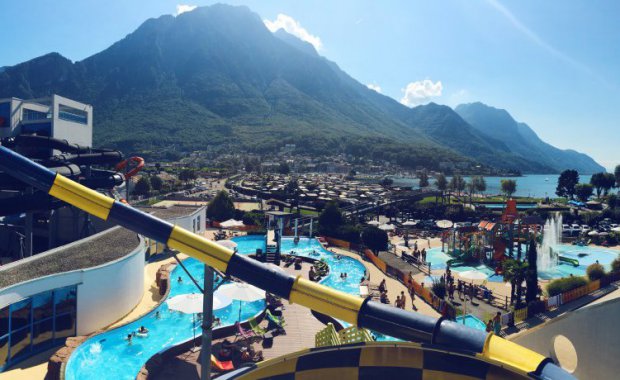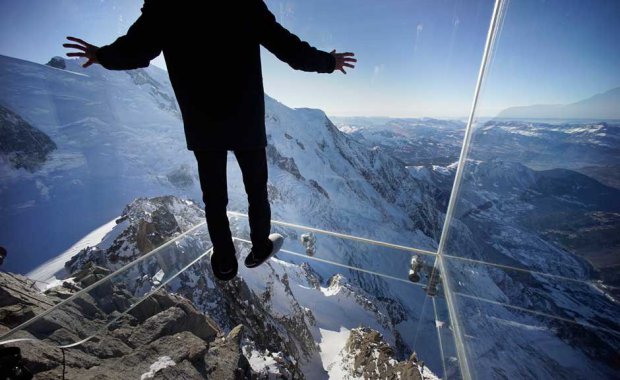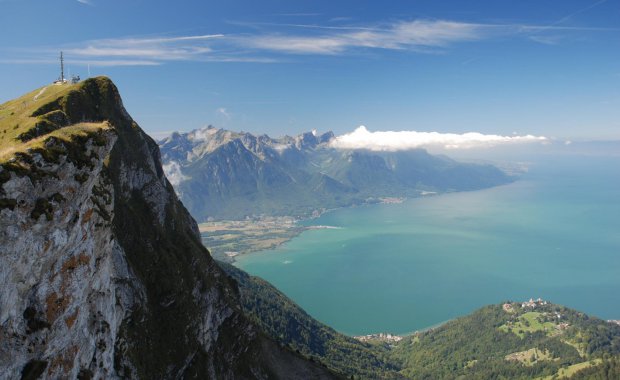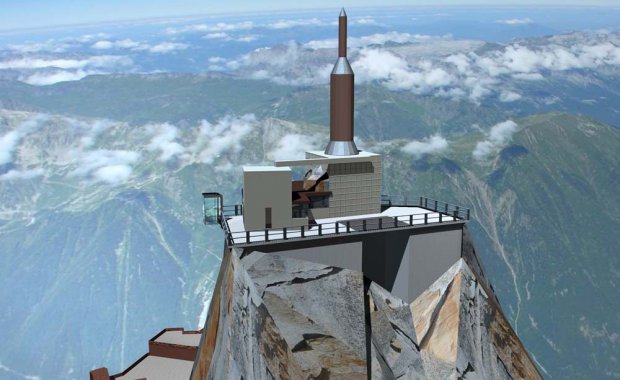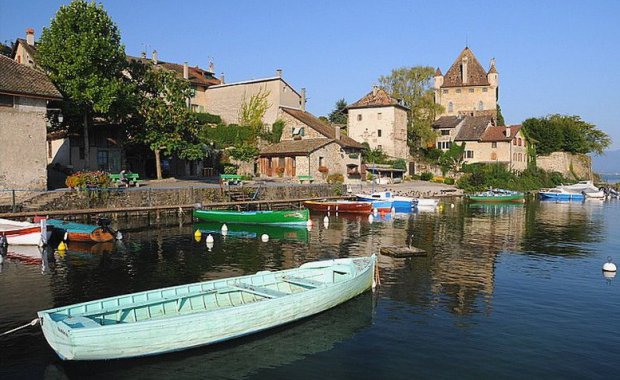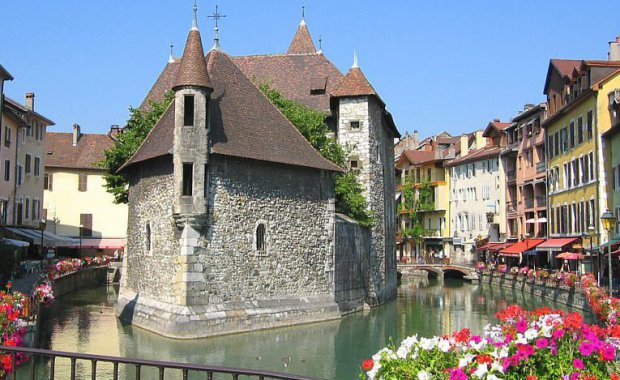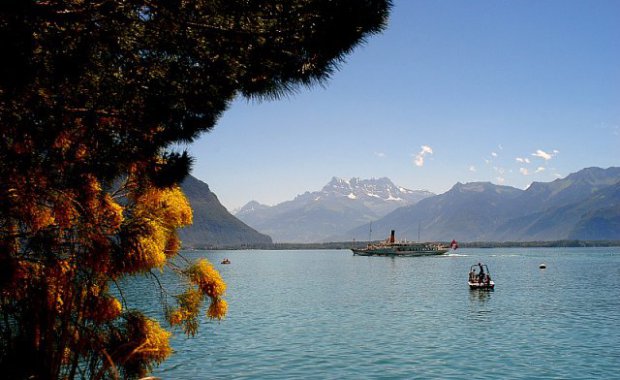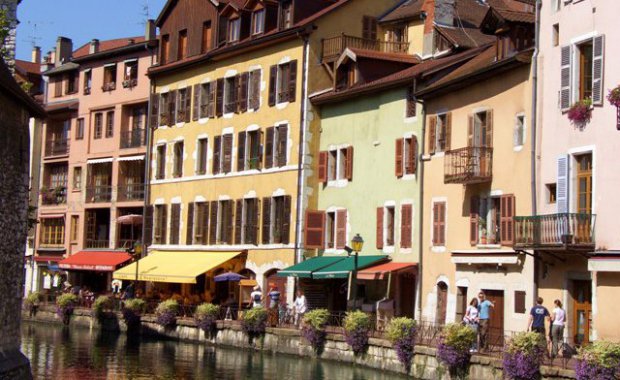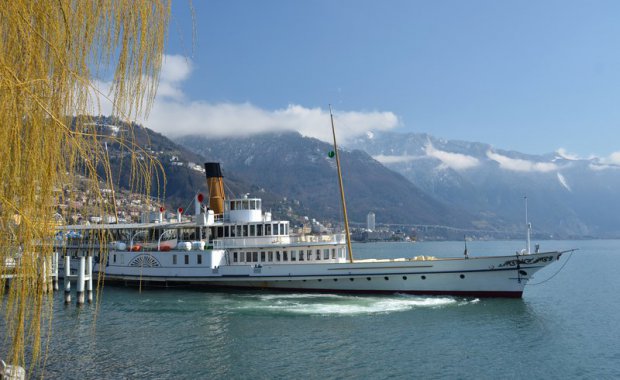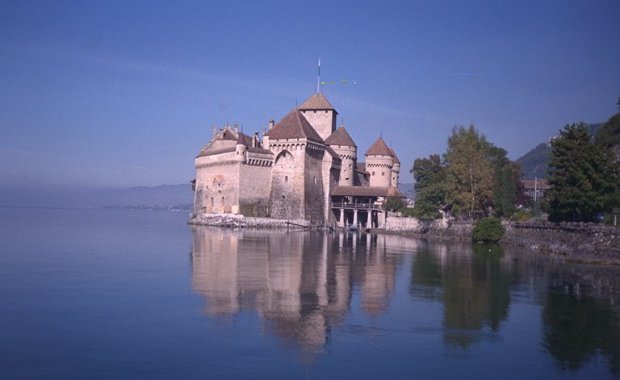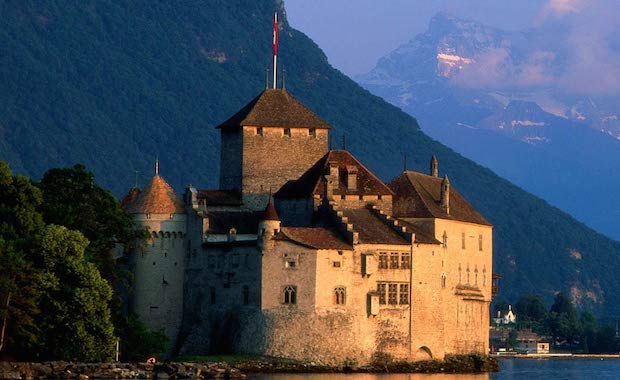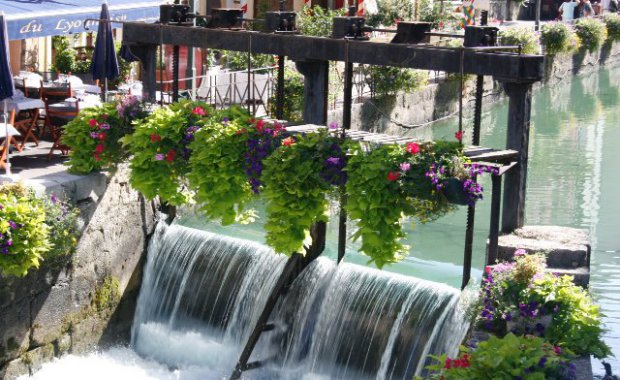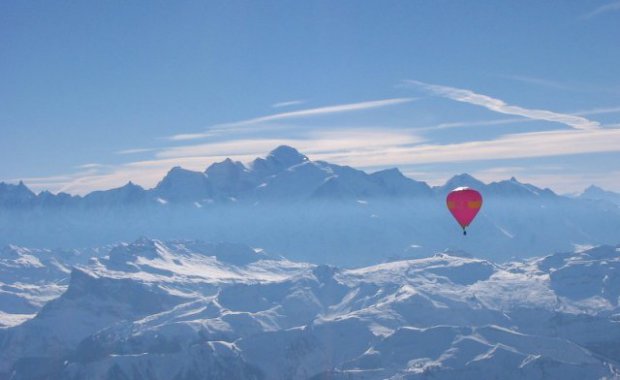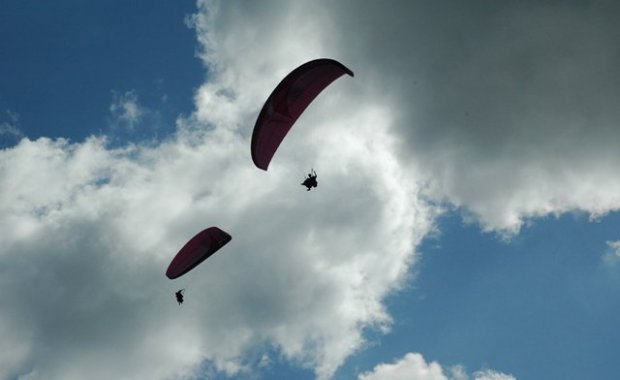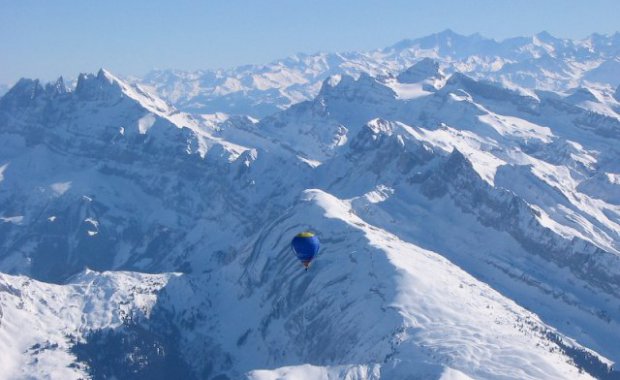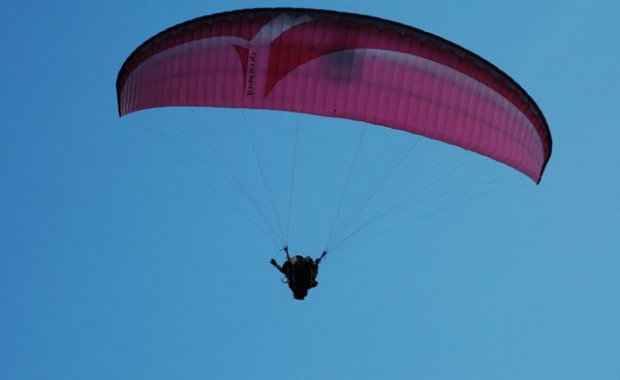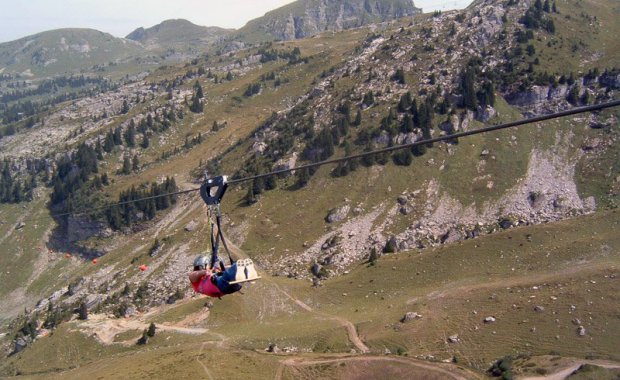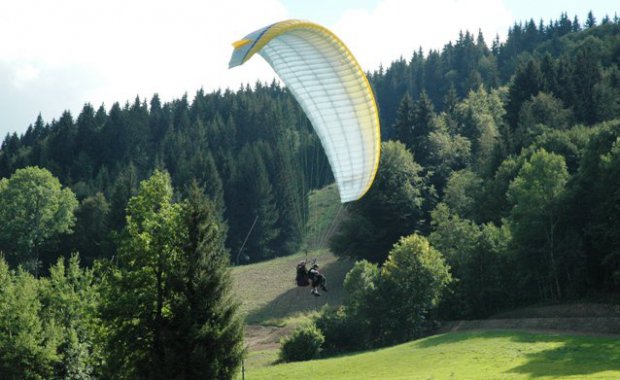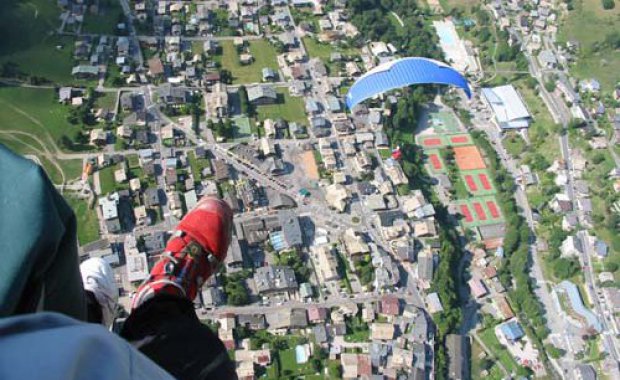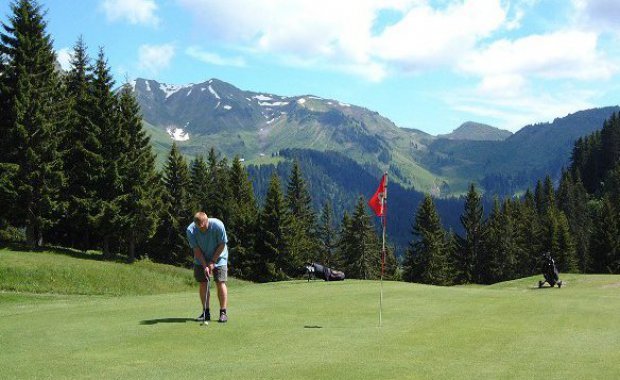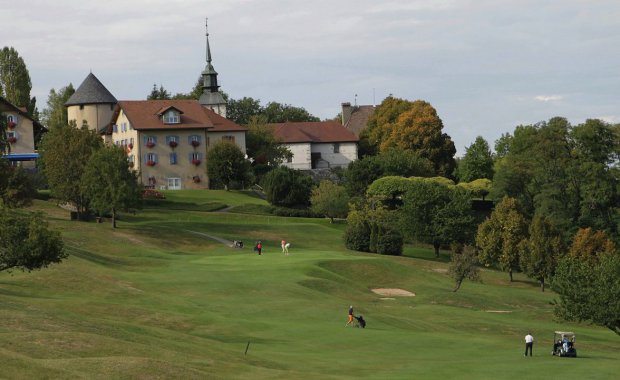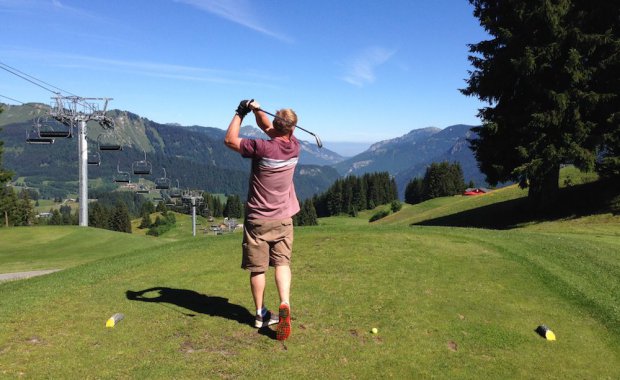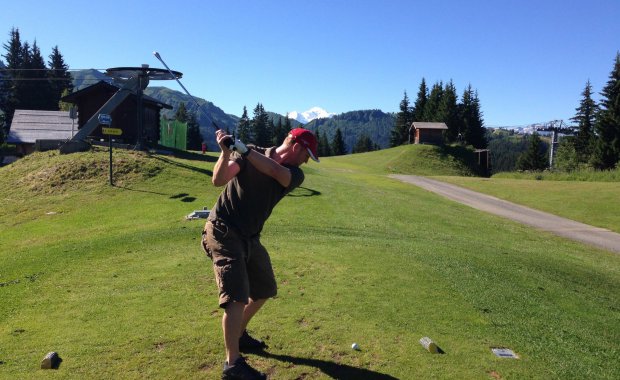 Summer activities in the mountains


The Alps in summer offer a unique experience for active people and families. Great weather, amazing views and healthy exercise is what it is all about.
Hiking
With hundreds of kilometres of hiking trails around Morzine you can choose your level of difficulty, distance and height to climb. You can also use the cable cars and chairlifts to give you a head start or you can start in more remote areas where you have more chance of spotting wild animals. We are so lucky to have some pretty incredible waterfalls around Morzine such as Cascade de Nyon, Cascade de Ardent or Cascade des Brocheaux so why not combine a great hike with some great views?
Mountain biking
Over the past 10 years Morzine and Les Gets have become 'the' place for downhill and cross country mountain biking. There are hundreds of miles of signposted bike trails and if you wish, you can use the chairlifts to help with the ascent.
Rock Climbing
We can book local guides who will take you to climbs suitable to your abilities. Whether you are a beginner or an experienced climber, all climbs are graded to suit your ability and are a great way to see the mountains at their best.
Via Ferrata
Experience all the thrills of extreme climbing but without ropes. Safety harnesses mean you are safe from falling but you will certainly feel the adrenaline, hanging to the side of a cliff a thousand feet in the air.
Trekking
Go off for a day or two. You can camp or stay in mountain refuges. You will never experience quietness like a night in the mountains and maybe pop over to Switzerland and back!
Trekking with Donkeys
Take the children to peaks and mountain passes on the back of a donkey. They will have lots of fun and no tired legs.
Glacier Trekking
For the very fit and adventurous you can take guided treks to more extreme areas such as the summit of Mont Blanc.
Aquatic Hiking
Walk along the mountain river beds wearing suitable waterproof clothing.
Afghan Walking
Using the Afghans' breathing technique you can learn to walk effortlessly. Listen to your body, control your breathing, and generally feel in touch with your body and full of energy.
Orienteering
Guided tours for families with a compass, a map, a picnic and a hunt for hidden treasure.
Cycling
Morzine is a cyclist's paradise as there are 15 mapped road cycling routes starting here as well as 25 mountain passes within 50 km. The Tour de France is known to visit the area, so if you fancy trying out the famous Col de Joux Plan climb you know where to come!
Caving / Pot-holing
Caving or pot-holling (also known as Speleology) is an exciting way to explore the Alps mountain caves and their intricate tunnel systems which have been naturally formed by the rock over time.
Geocaching
There are over 2 milion people doing geocaching around the world and some of them (perhaps surprisingly) are right here in Morzine. It started off in 2000 after a computer geek decided that GPS could be a "really exciting" way to do a treasure hunt. You go in search of a treasure by using the GPS system on your mobile device - once you've found it, you write your name in a logbook and replace the treasure you decide to take.
Summer activities In The Air


Get a bird's eye view of the alpine mountains in these various activities
Paragliding
As a beginner you can take a tandem flight with a qualified and experienced guide to get a taster. You can also take a 3 day or full week course to get your flying certificate which allows you to fly on your own. Morzine is regular host to the Paragliding World Championships and has some of the best routes in the world. Once you have mastered the sport you can stay up there for hours catching hundreds of thermals in the area.
Fantasticable
Fly from one mountain to another on a zip wire reaching speeds of 100km/hour. Wearing a harness and positioned like superman this is an adrenaline junkies dream.
Hot air Ballooning
Discover the Alps from a different angle, a "Montgolfière" balloon flits nonchalantly over the summits, blown by the wind. Just one unknown factor… where it will land… but don't worry, you will be escorted back to the starting point.
Helicopter Trips
With Mont Blanc helicopters you can take a short trip around the mountains, diving in and out of valleys and reaching heights with views not possible any other way. You can also learn to pilot a helicopter.
Summer activities in the Water


The water off the mountains creates rivers, waterfalls and streams to have some fun in
White Water Rafting
On the Dranse river a couple of miles downstream from Morzine you can experience grade 3 and 4 rapids with 6 or 8 in a raft with qualified and professional guides.
Hot Dog Rafting
A 2 person inflatable kayak, which means more chance of getting wet! With guides nearby you have full control of the raft.
Hydrospeeding
Cling on for dear life to a hydrospeed float wearing a wetsuit & flippers and body surf the rapids.
Canyoning
A real adventure in canyons never before explored until the invention of this great sport. Follow down a mountain river gorge with climbing harnesses, abseil down waterfalls, jump into rock pools and slide down naturally water-carved slides.
Wakeboarding
On a lake near Bonneville, try wakeboarding with a fantastic mountain back drop. Water skiing and windsurfing are also available on lake Geneva.
Lake Kayaking
For all the family take a kayak on the nearby stunning Lake Montriond.
Stand Up Paddle Boarding
In the summer Lake Montriond is perfect for water sports. This means that it is an ideal place to try SUP-ing. It's great for your balance, strengthens your core and can improve both stamina and upper body strength, plus its great fun.
Diving & Snorkelling
At the Parc des Derèchês there is a scuba diving club where you can take diving lessons, from beginners courses in the swimming pool to more advanced levels in nearby lakes.
Fishing
There are plenty of lakes for mountain fish such as Trout, Perch, Omble Chevalier and Fera.
Swimming
Whether you are triathlon training or just cooling down the local lakes are fabulous to swim in. Lake Montriond at over a kilometre long will give you a good work out in pure mountain water.
The Golf
Golf in the Alps is a well kept secret and Morzine is surrounded by some wonderful golf courses, some at valley level and some at altitude
Every course has magnificent views over lakes and mountains, with easy access by picturesque car journey of a maximum of one hour. All the course are challenging and well maintained with the pick of the crop being the championship course at Evian which hosts the ladies European Masters every September.
Royal Evian
This course, with fantastic views overlooking Lake Geneva, is one of the finest course in the Alps. Lightning fast greens and challenging rough will test any level of golfer. The clubhouse serves excellent lunches in very relaxing and informal surroundings for a club of this stature.
Les Gets
This is our local course which can be kind to straight hitters but unforgiving to the wayward. Spread along the top of the Pleney mountain a sliced ball could find it's way a thousand feet below.
Chamonix
A spectacular course along the valley floor with views up to Mont Blanc. The river Arve runs through the middle of the course making many of the tee and approach shots a challenge and many of the greens have streams surrounding them.
Esery
A great quality course half way between Morzine and Geneva. A lovely open course with views along the Arve Valley and a fantastic Chateau Clubhouse.
Avoriaz
Our local 9-hole course is a great way to get your eye in. With only 2 par 3 holes, even 9 just holes is good exercise as the course is at 1800m. As the air is thinner the ball travels 10% further!
Annecy
Combine a prefect day out with some golf thrown in. Annecy is a must see town and so if anyone in your group does not play, it is the prefect place to spend the day.
Other nearby course include: Megeve, Maison Blanche, Aix les Bains, Divonne or Bossey.
Summer activities in Morzine


Morzine in summer is a haven for active or sporty people and when it is time to relax,
you can discover a peace and quiet like nowhere else
The Swimming Centre
A perfect way to relax in the mountain sun.
50 metre Olympic size pool - Children's pool - Toddlers paddling pool with slides - Toddlers playground - Water slide - Bouncy castle - Excellent poolside restaurant & bar - Beach volleyball - Water polo tournaments - Table tennis - Football and basketball pitch - Sun loungers and lawn sunbathing area - Sun shades - Swimming lessons & aqua-gym club
Tennis Centre
There are 9 tennis courts, 2 of which are clay courts. 2 training walls, a basketball court and a skate park complete the centre. Tennis lesson can be booked and regular tournaments are held for all levels.
Parc des Dereches
Running through the centre of Morzine and along the river the is the park, with lovely walking trails and fitness activities. The Indiana park, equestrian centre and children's play park are all along the banks of the river.
Lake Montriond
Over a kilometre long with fantastic views over the Roc d'Enfer mountain and bordered by dramatic sheer cliffs. Children's swimming area with lifeguard, kayaking & fishing.
Goat village of Les Linderets
A small hamlet of gourmet restaurants surrounded by hundreds of goats who will expect feeding! Children love it.
Indoor Ice Rink
Cool down at the Palais des Sports, host to the famous Morzine Penguins ice Hockey team. Public sessions are available each day with a rink side bar and spectator seating. Ice skates are available for hire, even for very young children.
Cinema
Catch the latest films and releases in English in Morzine on your summer holiday.
Equestrian Centre
Situated along the shady Dereche woodland walk along the banks of the river Dranse, you can hire ponies of all sizes for children and adults. Shetland ponies can be led for young children while you stroll along the banks of the river. For more proficient riders mountain horse treks are available and even overnight treks staying in a refuge and returning the following day.
Indiana Adventure Park
Go from tree to tree in this adventure assault course using rope ladders, rope bridges & zip wires with a safety harness and a resident guide. There are 4 different courses offering various levels of difficulty.
Summer Toboggan / Luge
The Morzine Summer luge has 2 sledge runs on toboggans with wheels that whiz down the slope of Le Pleney. A lift takes you and the toboggan to the top of the slope and your level of bravery and the brakes control how fast you go. You can take this as fast or slow as you like, but it is guaranteed to be the most fun 5 minutes, and should definitely be on your list of things to do in Morzine
Paintball
Outdoor war games where teams battle with paint guns in organised war scenarios. Available in the woods or in the open with artificial obstacles.
Disc Golf
You can try frisbee-golf by the Dereches river in Morzine. Using a frisbee, teams take part in a "round" by landing the flying disc in the nine goals that are set out along a pathway using as few throws as possible with the aim of completing 18 "holes". Anyone over 4 years old can participate, 2 frisbees are given to each person: a driver for long shots and a putter for short distances.
Lac des Mines D'Or (Lake of the Gold mines)
Spectacular altitude lake with views up the the swiss border. Famous escape route to Switzerland during WW2. Donkey rides available up to the Freterolles dairy farm.
Lac de Joux Plane
Lake at the col de Joux Plane, famous climb for the tour de France with incredible views of Mont Blanc.
Les Freterolles dairy farm
A working farm using traditional methods to makes local cheese and creams. Buy the produce fresh, surrounded by all the mountain farm animals.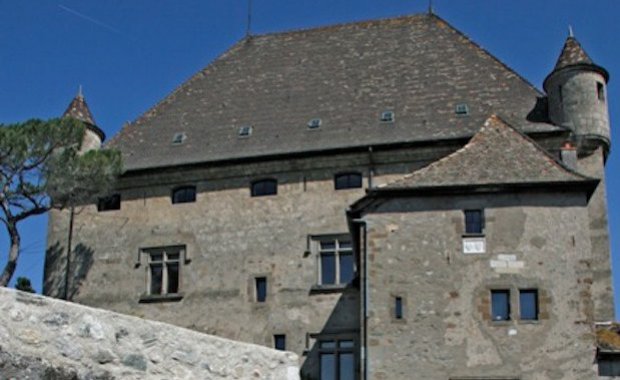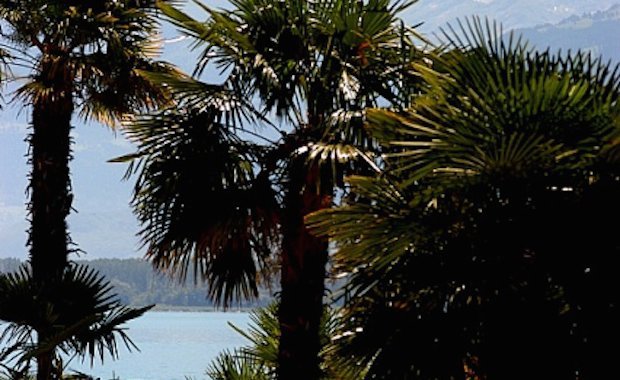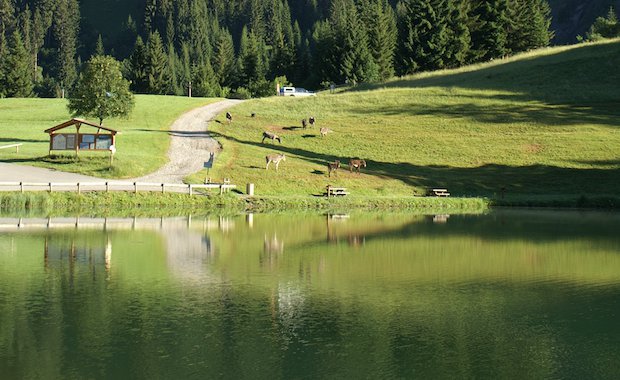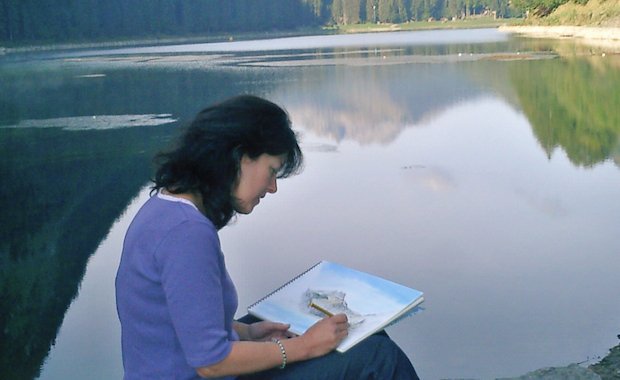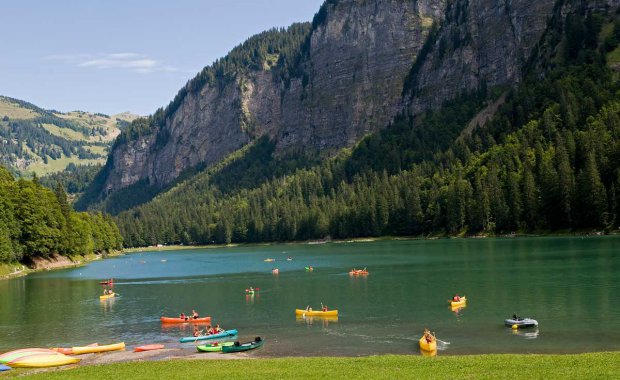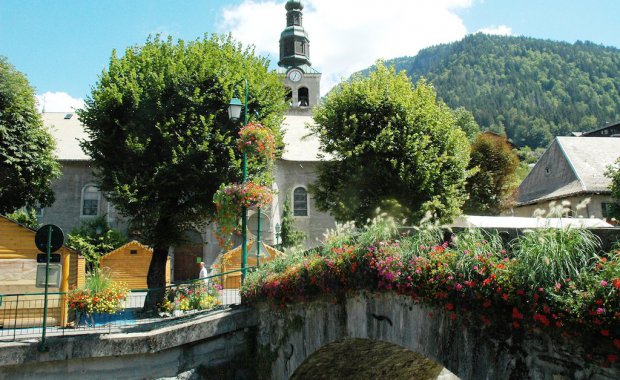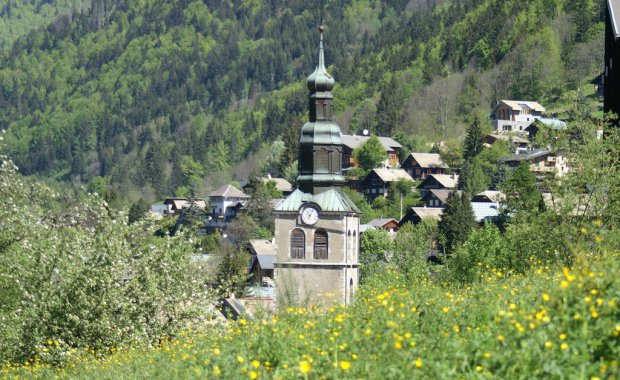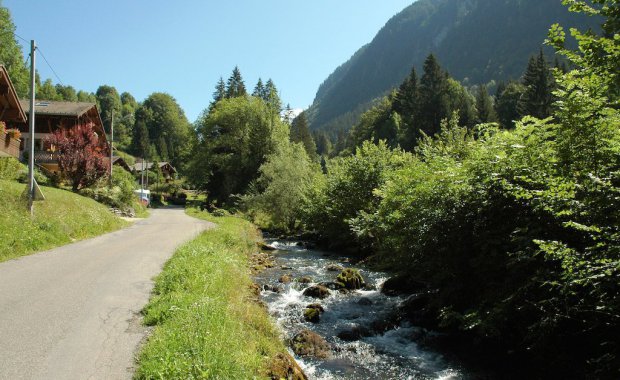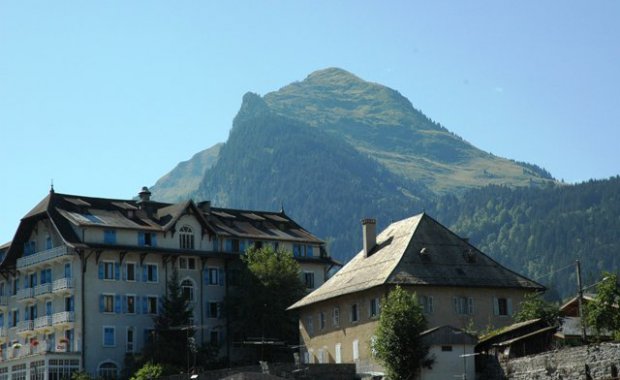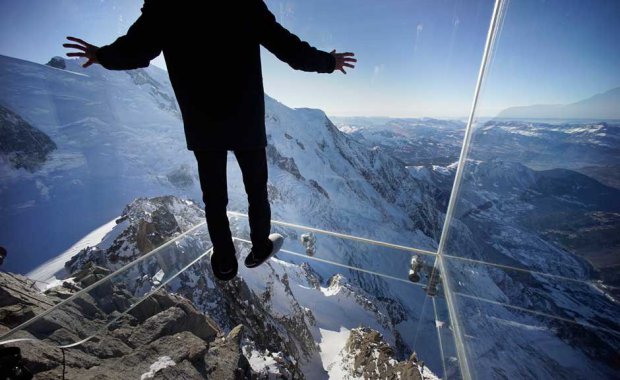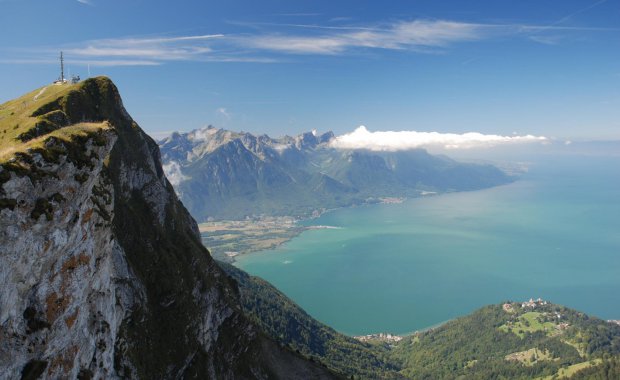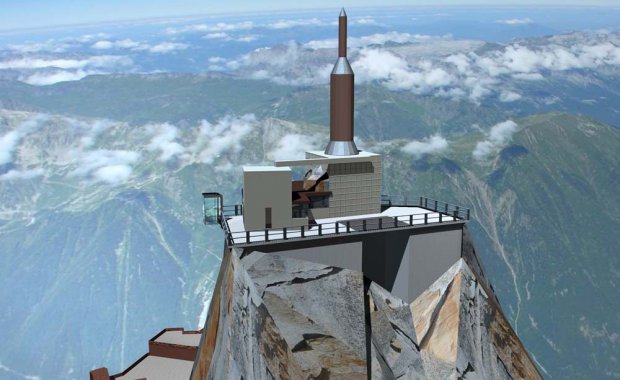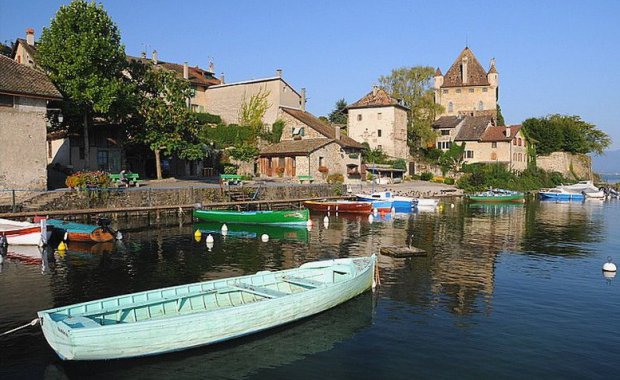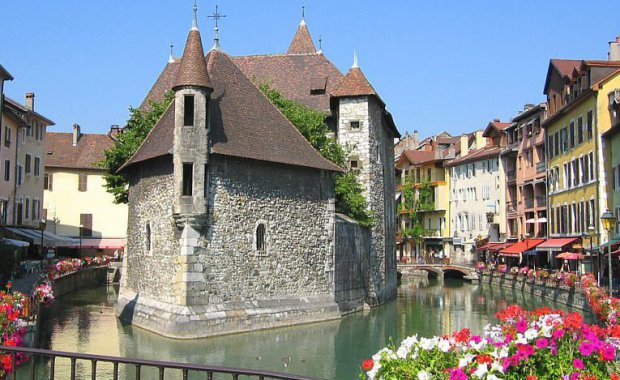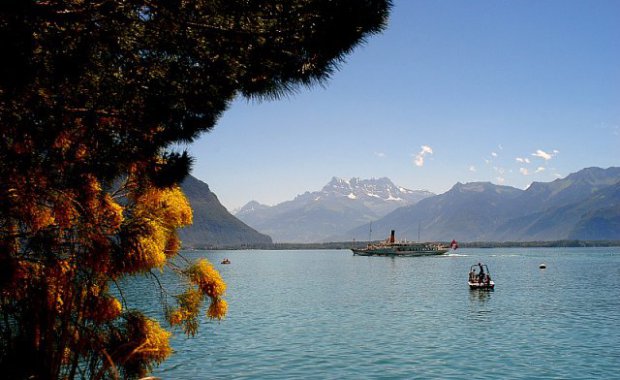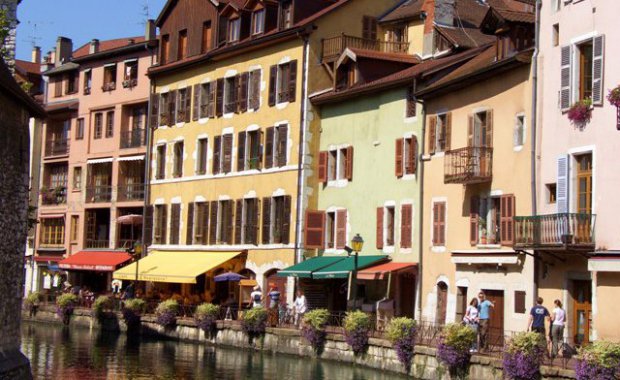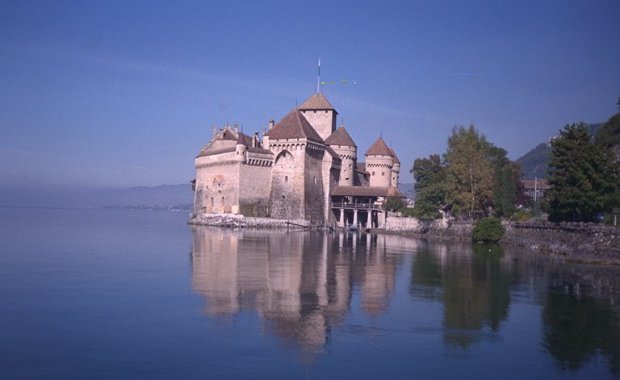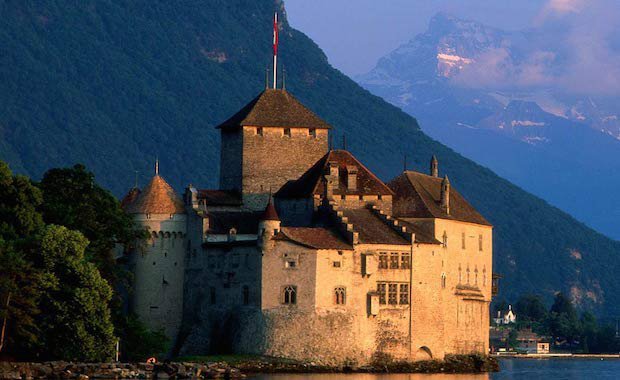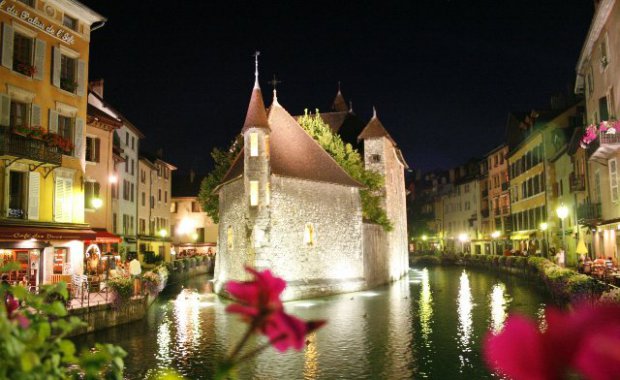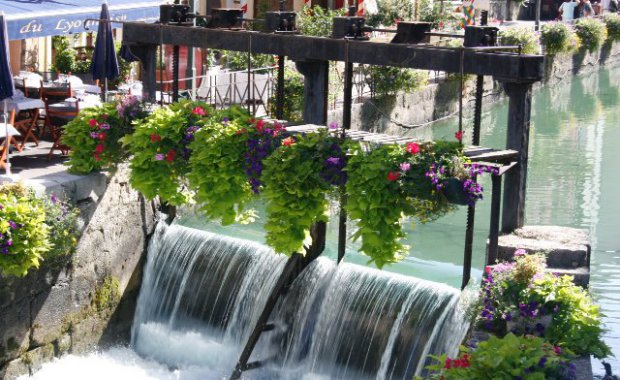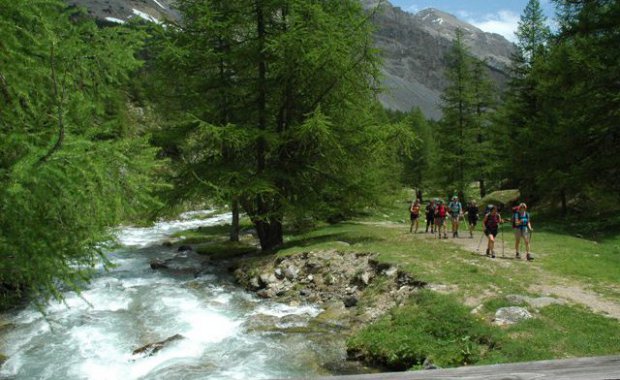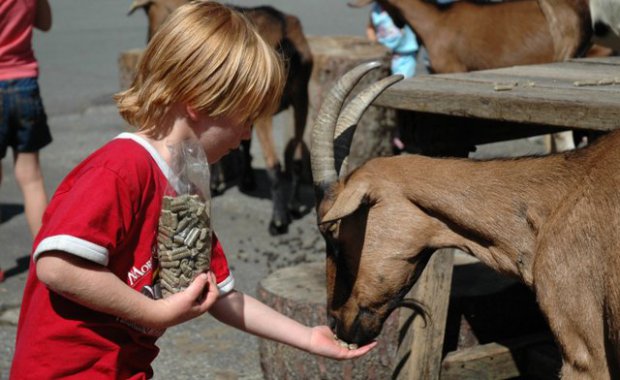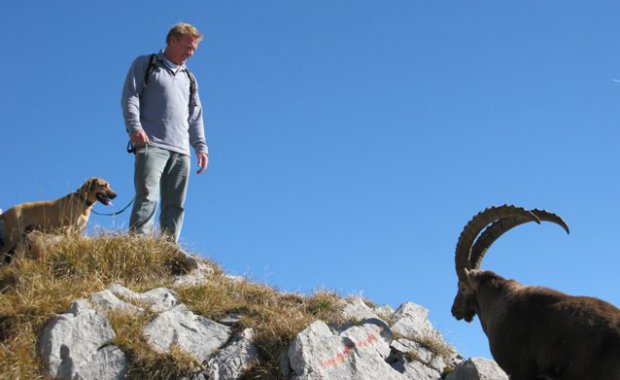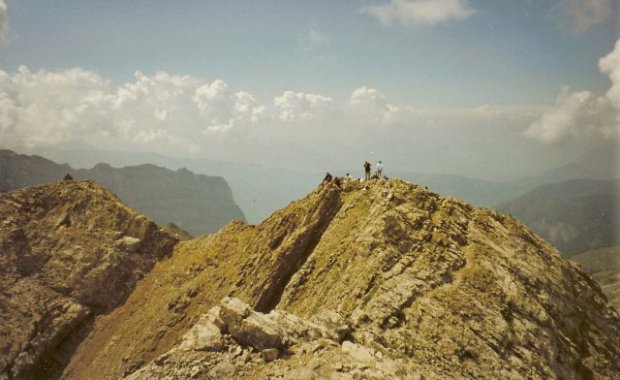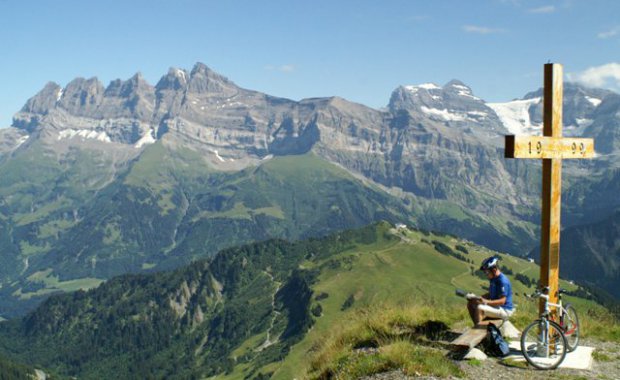 Your content goes here...